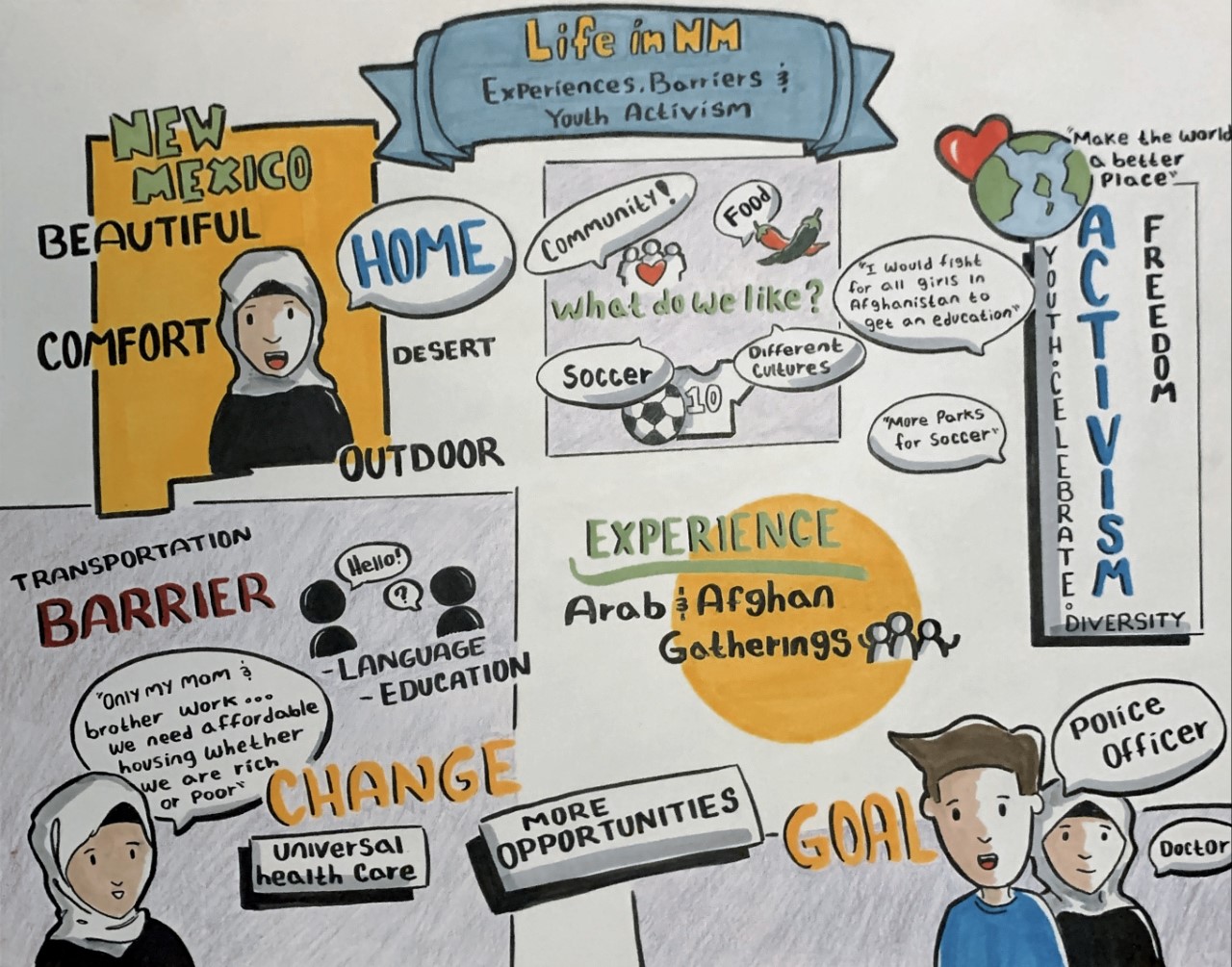 Choose Your Own Future 2022 Challenge Recap
United Way of Central New Mexico's second annual Choose Your Own Future challenge united donors, community organizations and participants of all ages in over 30 activities geared toward college and career readiness. Word of the virtual challenge spread to 231 registrants across three counties and 24 schools! With language support provided in Dari, English, Spanish and Swahili, people who have had limited access to information about higher education and career pathways were able to learn more about the possibilities available to them in New Mexico. 
Click to view the 2022 Reflection & Resource Guide
Kris Degenhardt, Director of Adult Education with Gordon Bernell Charter School, praised the initiative saying, "One of my students didn't see herself attending college before this. She attended the tour of CNM that was organized through the challenge and can now envision herself as a student on campus there!"  
In addition to touring the CNM campus, adult and high school participants had the opportunity to learn about FAFSA applications from the New Mexico Educational Assistance Foundation, hear from college students about all that higher education has to offer and learn how to access ESL and GED classes. For those interested in career paths, panel presentations around education to employment opportunities in solar energy, heavy equipment operation, construction, animal care and early childhood education were presented among others. Many participants expressed gratitude for the information sessions and are eager to explore these opportunities further. Community engagement forums discussing "Life in NM: Experiences, Barriers and Activism," brought rich conversations and painted visions for improved housing, language access, and safe schools (images featured).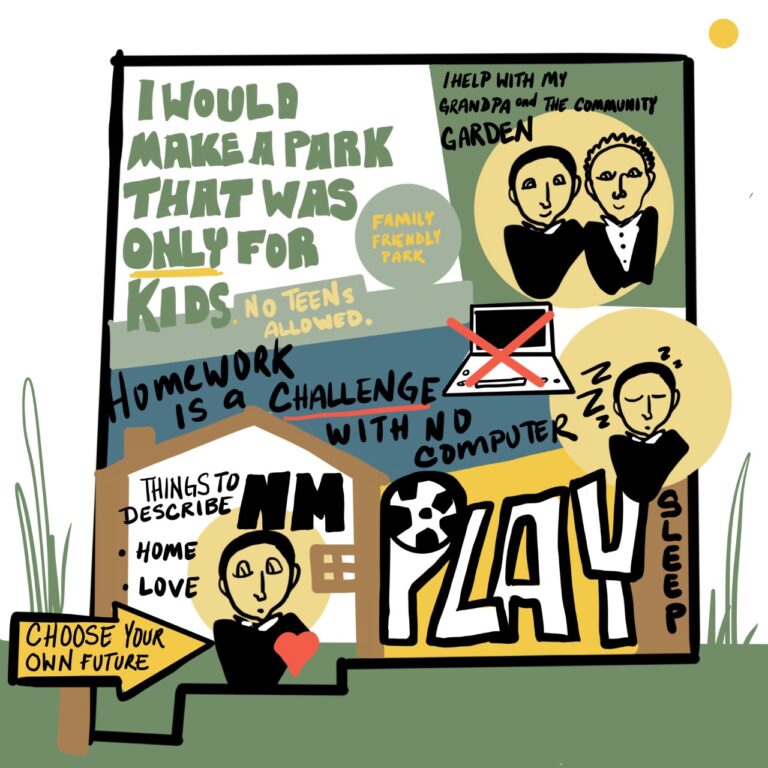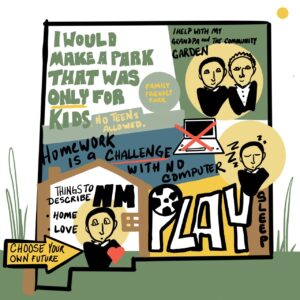 Younger participants PK-8th grade also explored pathways for their bright futures. Examining personal work ethics, proposing solutions to problems in their lives and investigating possible career paths were popular activities for middle school students. Focusing on wellness with MyPlate activities and expressions of culture were favored among elementary-age participants. 
An exciting addition to the challenge this year was the "Change the World" activity which invited participants to propose a new service project, or expansion of a current service project, that would fill a need in their community. A middle school student in Valencia County proposed planting trees at Whitfield Wildlife Conservation Area to restore the environment and animal habitats following the Big Hole fire. A group of participants led by Patti Rivas, Director of the Mission Training Center in Albuquerque's south valley, proposed reviving a baseball field to give little league teams in the community a safe space to practice and play. A third project proposed increasing resources in community and fitness centers so parents with young children needing childcare would have this available while they exercised. United Way staff and community partners are making plans to support these community-driven projects in the coming months. 
Participants reported enjoying the challenge activities, especially the forums and panels. These events were true community gatherings with college/career professionals, families and youth participants coming together to learn with one another. As Patti Rivas said describing the experience, "We worked together and felt like we were part of something bigger than us." 
At the conclusion of the three-week challenge, 31 participants successfully completed the challenge earning a gift card reward. Those who participated in the virtual events also received raffle prizes courtesy of Explora and the Isotopes. Generous contributions from community members, Young Leaders Society as well as funds from the Nickoloff Foundation and Meta made the challenge possible. 
Learn about the Ball Field of Hope Project