Creating inclusive, sustainable change
Community development, investment, and training related to DEI
DIVERSITY, EQUITY, INCLUSION AT UWNCNM
We take the broadest possible view of diversity:  
We value the visible and invisible qualities that make you who you are. 
We welcome that every person brings a unique perspective and experience to advance our mission and progress our fight for the health, education, and financial stability of every person in every community. 
We believe that each United Way community member, donor, volunteer, advocate, and employee must have equal access to solving community problems. 
We strive to include diversity, equity, and inclusion practices at the center of our daily work. 
We commit to using these practices for our business and our communities. 
We share the values of United Way Worldwide
For UWNCNM, diversity includes expressions of identity reflecting the realities, background, experiences, and perspectives of all individuals, such as the unique attributes such as race, ethnicity, nationality, socioeconomic status, education, age, gender, sexual orientation, ability, and beliefs. Equity ensures just treatment, advancement, and access to opportunities for a safe, healthy, and thriving life while identifying and working to eliminate barriers and power imbalances. Inclusion means creating an environment in which all are welcomed, respected, and able to fully participate and bring their authentic selves to work.  
In order to build sustainable, inclusive, and resilient organizations and communities and an organizational culture where each employee and volunteer feels valued and supported, UWNCNM is committed to:
Substantive learning, accountability for cultural competency, and formal, transparent policies;
Acknowledging and eliminating any inequities within our policies and systems; and
Promoting diversity, equity, and inclusion within our volunteer groups and staff. We expect staff, volunteers, and collaborative and community partners to uphold these values as we work together to build a more equitable and inclusive community. Harassment, bullying, and discrimination will not be tolerated. We consider diversity, equity, and inclusion integral to our work, and at the heart of what it means to Live United.
In humility, we acknowledge that this journey is long, and we are just beginning.
UWNCNM Anti-Racism Statement
History of DEI work at UWNCNM – how do our efforts substantiate our public statements
UWNCNM partnered with Albuquerque Community Foundation to hire Solfire Consulting Group to conduct a series of 3 trainings entitled Recognizing, Interrupting and Disrupting Inequity in New Mexico (RID) in 2021.
Approximately 50% of staff completed a 2-day Groundwater Racial Equity Institute training and a 5-day Crucial Conversations training in early 2022.  The remaining staff will complete a similar Groundwater training before the end of 2022.  
Added DEI statement to all job descriptions.
Reviewed all job descriptions for gender-coded words, re-evaluation of minimum education and experience requirements, driver's license and travel requirements, physical requirements, and benefits and salary range, to ensure equitable access for all applicants.  
Ensuring a blind review of all resumes by HR removing names and dates of degrees at first stage of review.
Addressing workplace through an equity lens
Contracted with Solfire Consulting Group to complete an internal assessment of UWCNM from a DEI lens, which led to staff focus groups that informed the creation of 4 workgroups (Organizational Learning, Organizational Culture & Imperative, Inclusive Leadership Development, and Inclusive Grantmaking) that began our journey in 2020.   
Surveyed all staff re: pandemic and workplace culture which led to new policies and changes.
Ongoing internal learning opportunities for staff include: 1) Establishment of Equity Learning Group that explores and discusses several DEI related books, movies and articles together; 2) Monthly lunchtime learning sessions on DEI topics; and 3) Ongoing work group to address challenges around DEI work.
In September 2021, hired full time Director of DEI to cement ongoing commitment to DEI as a priority by providing a full-time position to support DEI in all aspects of our work.
Incorporated DEI into all aspects of new Strategic Plan. 
Sharing with the Community
Developed content for the 21-Day Equity Challenge (daily learning series in conjunction with Albuquerque Community Foundation) 
Conducted Community Conversations with community members around racism and DEI.
Created statements to be shared publicly around the importance of DEI work, both internally and externally.
Grantmaking process review
Demographic data was collected on volunteer panelists for grant application reviews.
Expanded outreach for more diverse recruitment for volunteer panels to review grants.
Staff began exploring Trust-Based Philanthropy as an equitable grantmaking process in line with our DEI values.  Education on TBP continues to be shared with staff and supporters. 
DEI United is a partnership between UWNCNM and the Albuquerque Community Foundation created to support, fund, and advance Diversity, Equity, and Inclusion practices in the area each organization serves. The staffs of United Way of North Central New Mexico and Albuquerque Community Foundation have drawn advice from community partners and from the values of Trust-Based Philanthropy to intentionally focus on equity. Please view the About DEI United flyer for a description of the different funding streams within DEI United.
2022 DEI United Fund Recipients
2022 Community Wealth Building Cohort
Are you ready to address racial equity?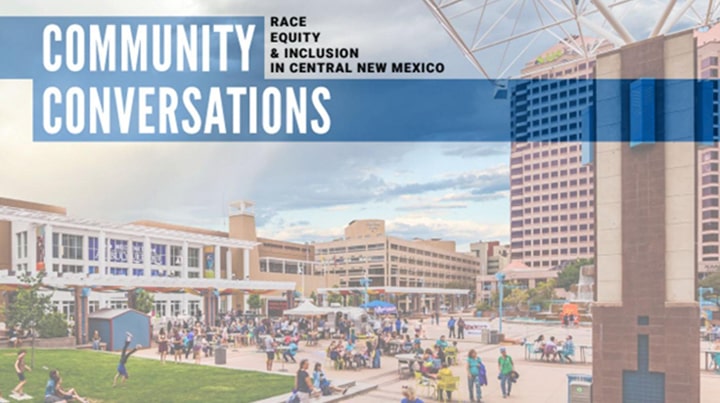 A REPORT ON COMMUNITY CONVERSATIONS ON RACE, EQUITY, AND INCLUSION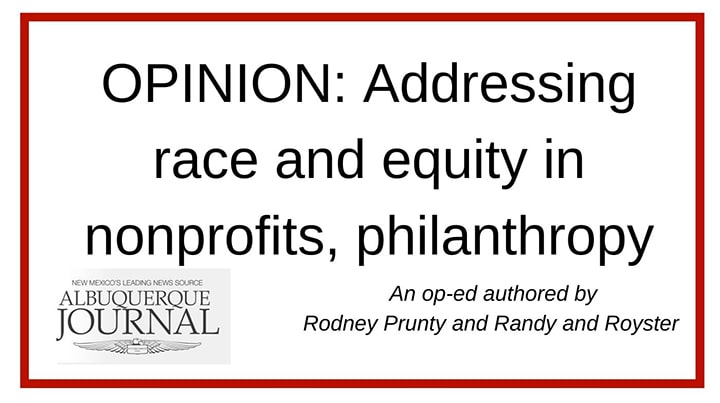 ADDRESSING RACE AND EQUITY IN NONPROFITS, PHILANTHROPY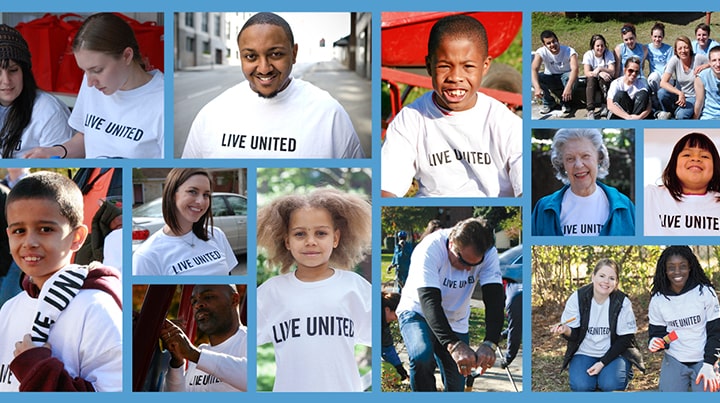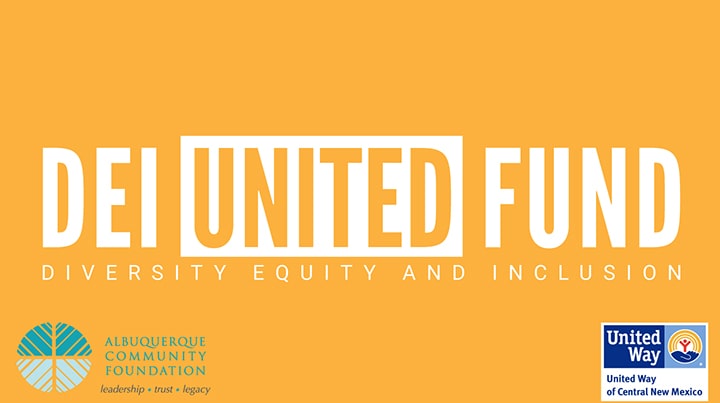 DIVERSITY, EQUITY, AND INCLUSION FUND LAUNCHED BY UWCNM AND ACF; PNM IS FIRST TO SUPPORT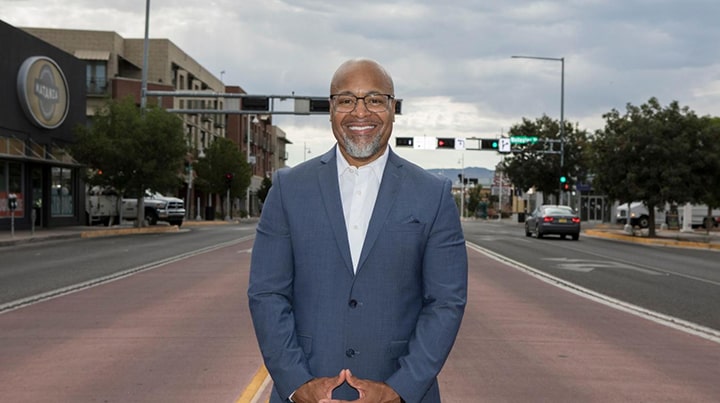 RODNEY PRUNTY PUT CONVERSATIONS ON RACE AND EQUITY FRONT AND CENTER