We value every donation we receive from individuals, companies and partners. In turn, we provide stewardship of those funds to measurably improve lives and strengthen our communities.
We are among the United Ways that completed the 2023 United Way Worldwide membership requirements.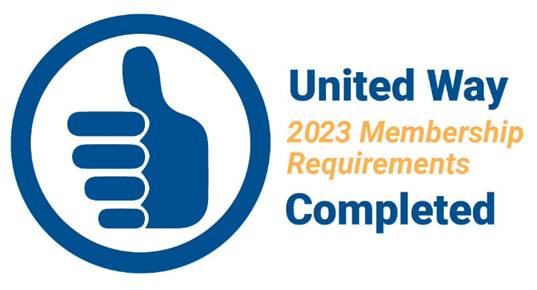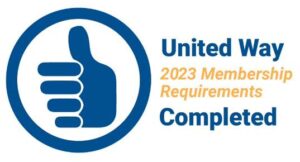 HOW WE ENSURE ACCOUNTABILITY
We strive for the highest integrity and commit to best practices in accountability so you can be assured that your donation will make the most impact possible.
Regular financial status reports at Executive and Board of Director meetings from our Finance Committee Chair
Approval of annual budget and audited financial statements by the Finance Committee and Board of Directors
Finance subcommittees composed of professionals with expertise in the areas of investment, human resources, audit, budget, and information systems
Acceptance of written pledges only
Reserve funds that cover six months of operating expense and six months of Community Fund grant monies