ABQ BioPark Zoo Connection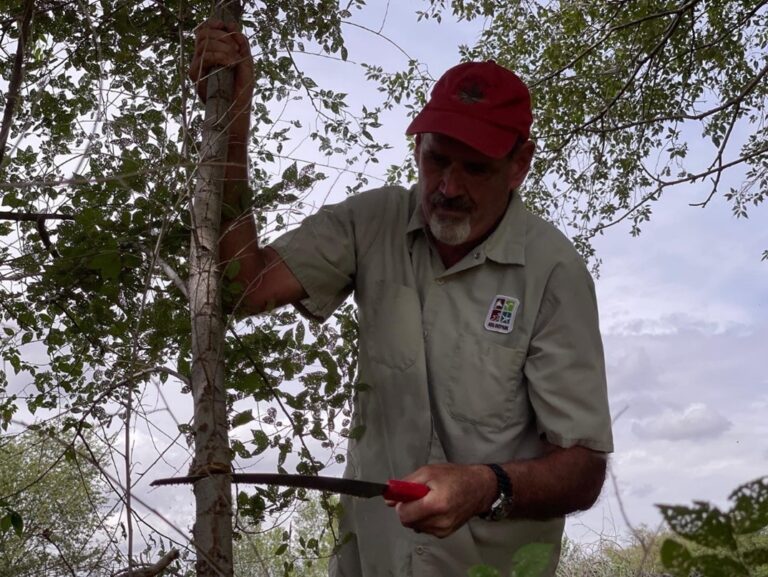 Zookeeper Ed cuts through an elm trunk. (Photo credit: Tara Armijo-Prewitt)
An unexpected connection for the Ball Field of Hope when Mission Training Center's Program Director, Patti Rivas, was driving down the road and stopped to ask a City employee what they were doing. That interaction resulted in a partnership with the ABQ BioPark Zoo.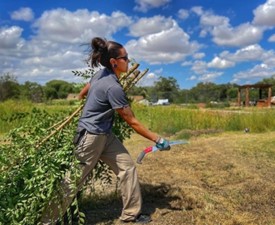 Kelsey hauls the browse across the field to load up. (Photo credit: Tara Armijo-Prewitt)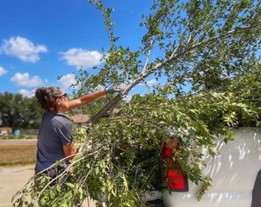 Kelsey loads the browse into the truck. (Photo credit: Tara Armijo-Prewitt)
Since the start of the project, Zookeeper Kelsey Carrillo along with her co-workers Edward Daniel and Mercedes Vigil have been driving out to the Mission Training Center regularly to cut, drag and transport browse back to the zoo. They fill their trucks with the browse to feed the animals in their care for the coming days. Once back at the zoo, the giraffes, zebras, Chinese Muntjac and elephants feast on the bounty of elms to keep them well-nourished.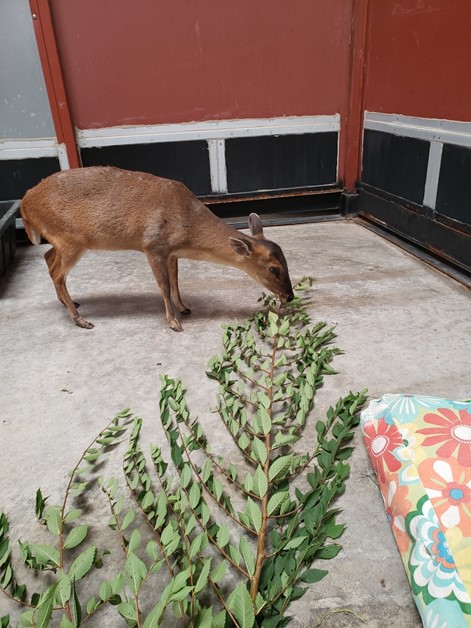 Tank, a Chinese Muntjac, is served elm leaves for breakfast. (Photo credit: Kelsey Carrillo)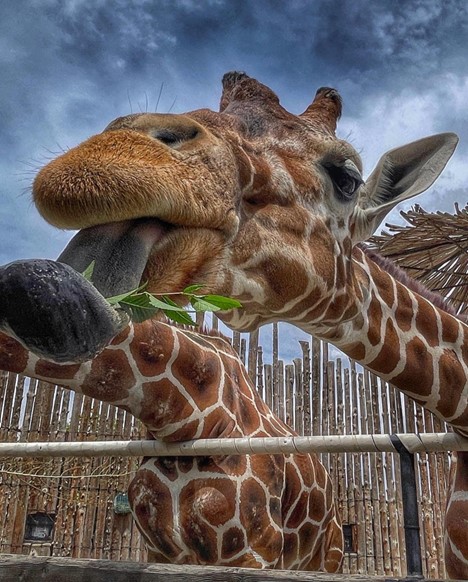 ABQ BioPark Zoo giraffes Junebug and Buccaneer are served the elm browse for lunch. (Photo credit: Tara Armijo-Prewitt)
More on the Ball Field of Hope
Click on blogs below for more details