Businesses Pitch-in for Youth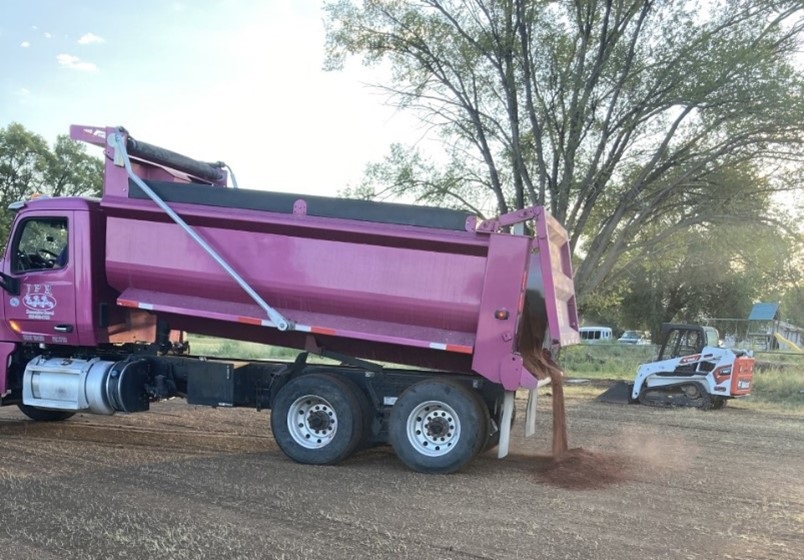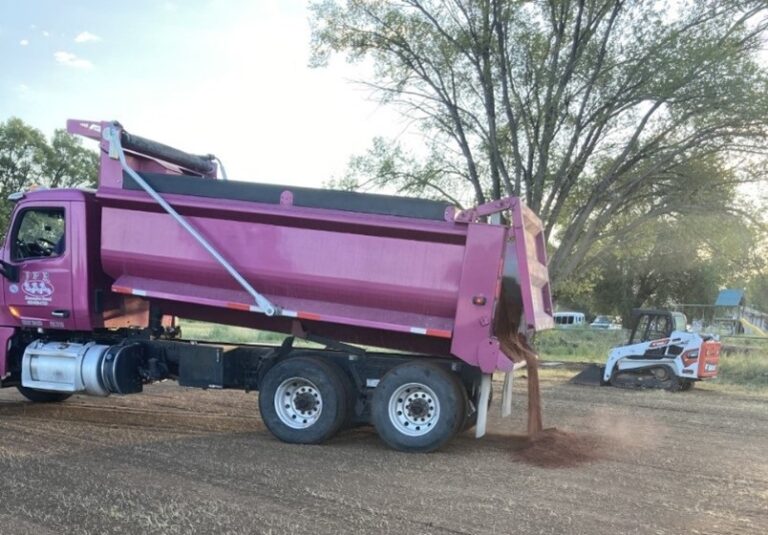 JPR driver Ritchie delivers the first batch of discounted infield mix to the field.
"Since this is for the kids, I want to help," said Randy Goldstrom of Westside Concrete Hitch-N-Go. Randy is among the many New Mexico businesses to pitch in for the Ball Field of Hope.
As a community-driven effort, the investment businesses have in the community is clear. Safety Zone Credentialing has donated all the equipment necessary to level and sand the field as well as the training and oversight needed from Joseph Montoya for students providing the labor. JPR has stepped up to the plate (twice!) to discount the infield mix required to complete the field for phase one.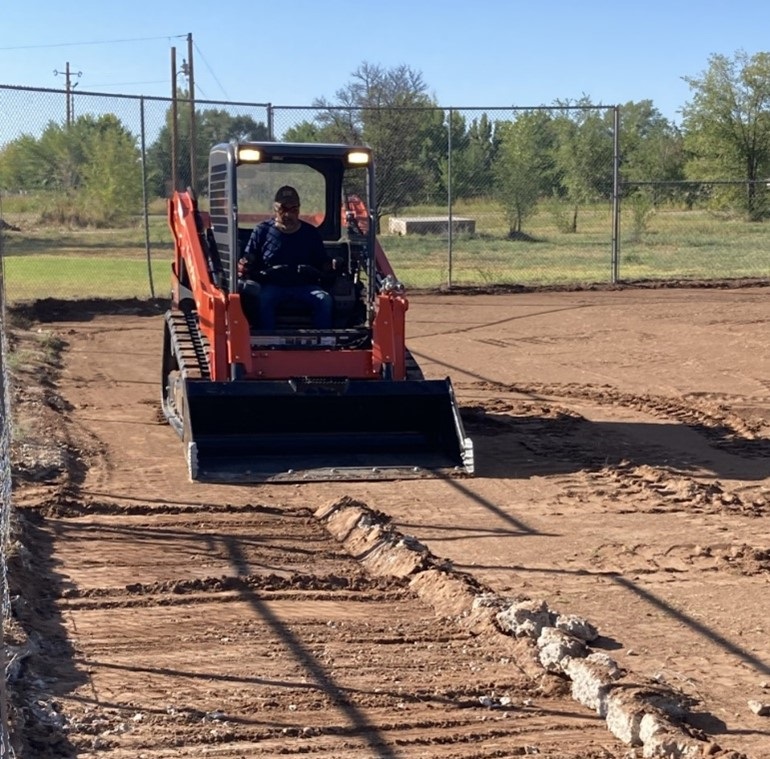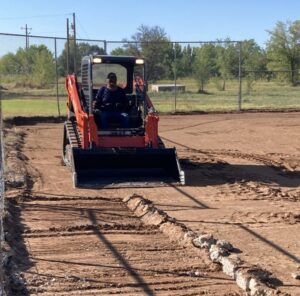 Co-owner, Joseph Montoya, clears concrete from the field with the equipment donated through his company Safety Zone Credentialing. (Photo by Sarah Azibo)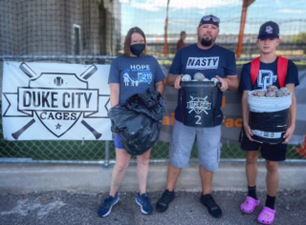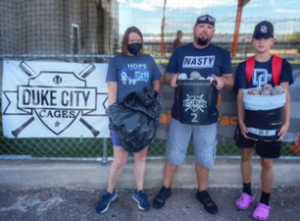 Calvin and his son help load donated baseballs from Duke City Cages for use in a sculpture. (Photo credit: Tara Armijo-Prewitt)
Moving into the next phase of the project which includes laying concrete for an accessible pathway to the field, three businesses united to help make this happen. Quikrete contributed 12,000 pounds of concrete mix and RAKS arranged for a discounted transport of the material from the warehouse to the field. Westside Concrete Hitch-N-Go matched the materials contribution to complete the path and Randy provided use of a mixer along with it to help move the job along.
Additional contributions have come from Duke City Cages. They were glad to share a collection of old baseballs to include in a field sculpture. Lowe's contributed gloves, bins and saws to support the Day of Caring event.
Collectively, these businesses have contributed over $12,000 to this project (exact amount coming soon). Every contribution has been a gift not only for the field, but for the youth in the community who will be using it. We are grateful for all the businesses who have contributed and continue to give to this effort.
More on the Ball Field of Hope
Click on blogs below for more details