Rising Together Uplifts College and Career Readiness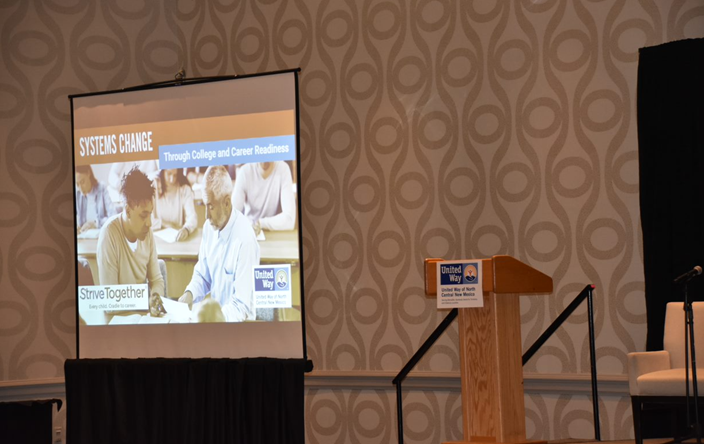 Convening of Systems Change through College and Career Readiness.
Education, Government, and Union Leaders as well as Business Owners at the convening.
"All students in North Central New Mexico will engage in at least one relevant work-based learning activity before graduation" – those were the words of Rodney Prunty, President and CEO of UWNCNM, which describes the vision of our social impact initiative, Rising Together. The Rising Together team of UWNCNM is inspired by the community and grateful for their collaboration in accomplishing this long-term goal. 
On June 21st, 2023, UWNCNM hosted a convening to initiate connections between educational influencers, government and union leaders, and business owners. "Work-based learning and college and career readiness are critical catalysts which uplift New Mexicans, our economy and workforce" – The Honorable RJ Berry.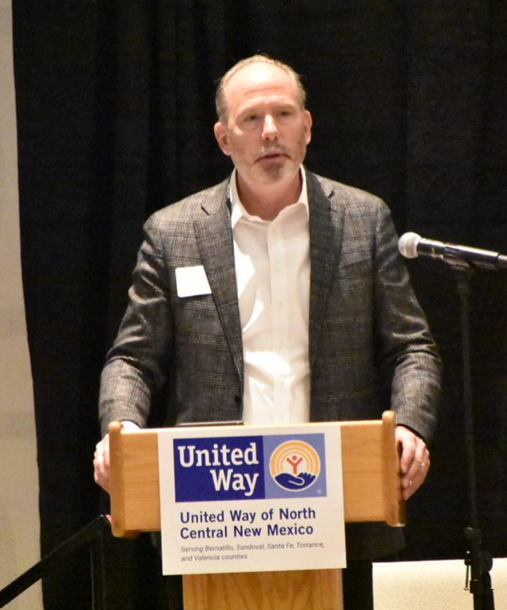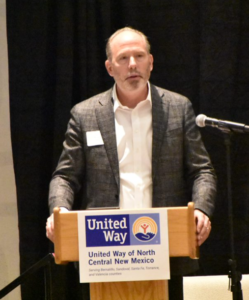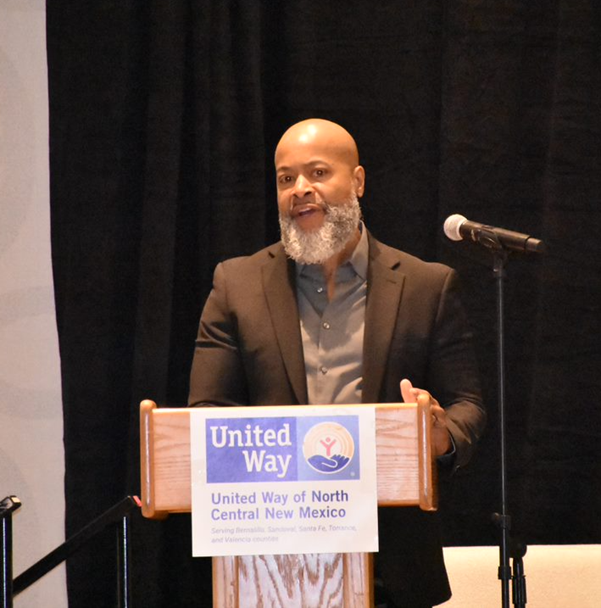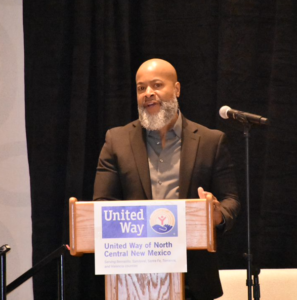 The convening created an education on what is happening locally to help New Mexicans achieve their long- and short-term career goals through presentations from youth, business owners, and community leaders.
Superintendent Scott Elder from Albuquerque Public Schools (APS) and Superintendent Teresa Salazar of the Moriarty-Edgewood School District (MESD) shared special words of encouragement for north central New Mexico to motivate attendees.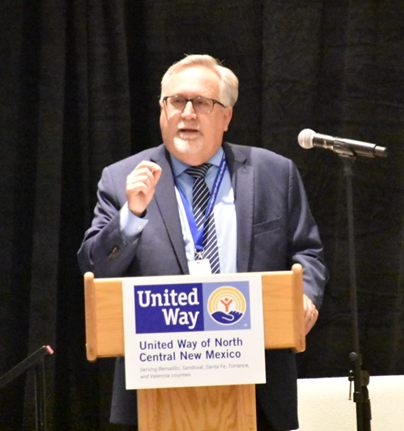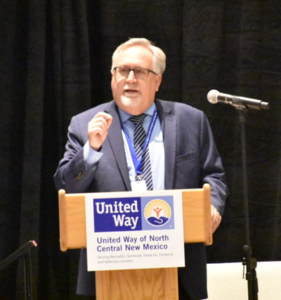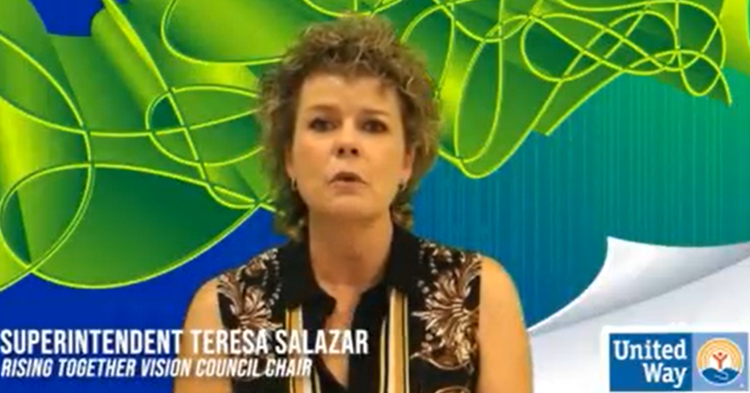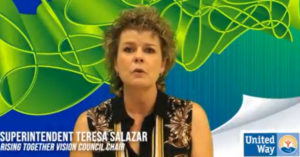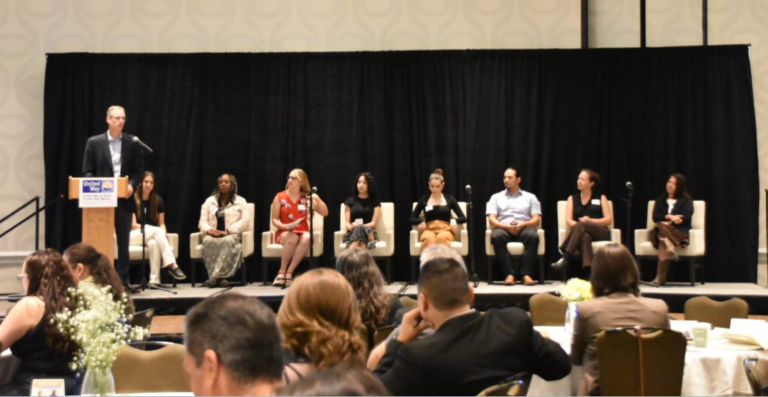 The Honorable Tom Tait from Anaheim and Anaheim Union High School Superintendent Michael Matsuda inspired attendees through their keynote address which included their youth and community-driven approach to college and career readiness. They reminded us that kindness is contagious and shared how it was rooted in their journey. Together, they developed AIME.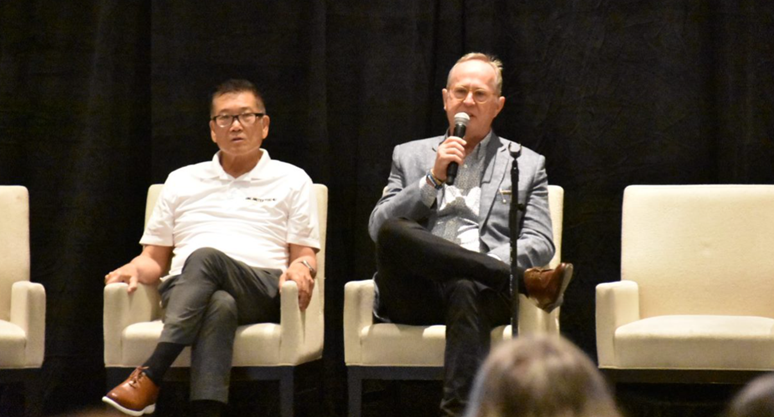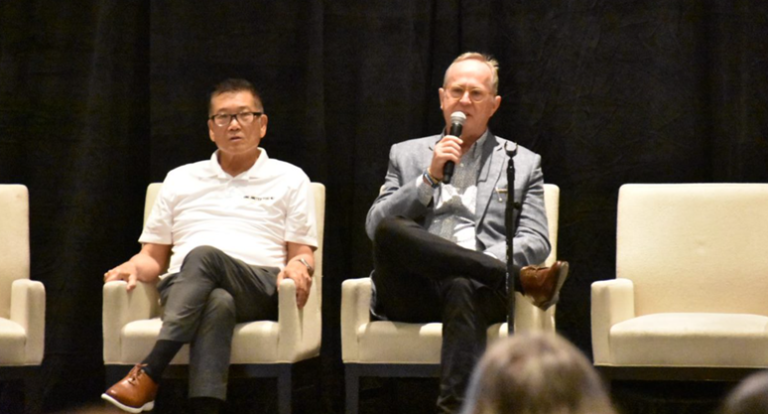 The convening also included a panel discussion to celebrate what has been accomplished in New Mexico and what opportunities we can boldly and collaboratively face as a community. During the panel, UWNCNM's role was well articulated. "United Way can build on the success of Mission Graduate by putting a focus on work-based learning goals and achievements. Through a sustained effort and long-term planning, we can produce graduates who are more ready to excel and be productive in their careers on day one. Increasing opportunities for work-based learning will benefit the students, the employers they work for, and our overall economy." – Tracy Hartzler, President of CNM. We seek to accomplish this through our ongoing Rising Together initiative focused on educational attainment and family stability. Rising Together sets a community vision in partnership with Rising Together Vision Council and the soon-to-be-launched College and Career network.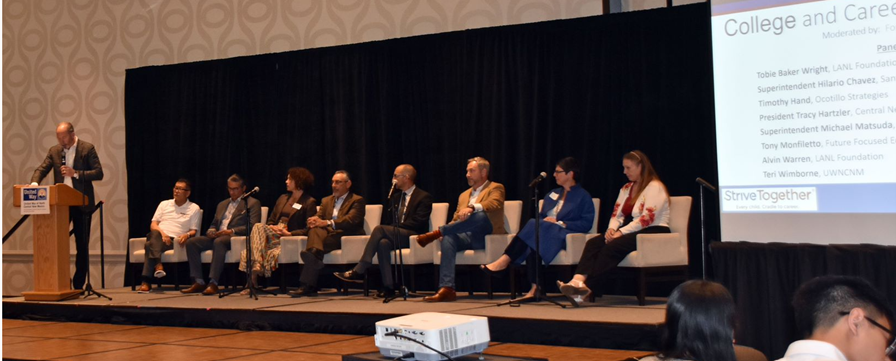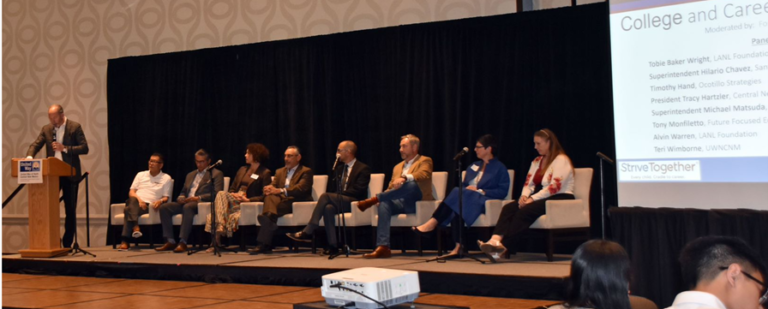 The convening also included special youth guests to celebrate the culture of New Mexico. The Mariachi Herencia from the Atrisco Heritage Academy High School delighted the audience with their music. Keshet dancers closed out the event, highlighting the many ways youth communicate to us.
September 27th UWNCNM will reconvene the group to plan out next steps and learn of additional resources.
Please contact Arge (RG) Flores, argelia.flores@uwncnm.org, or Sonya Lara, sonya.lara@uwncnm.org, with any questions.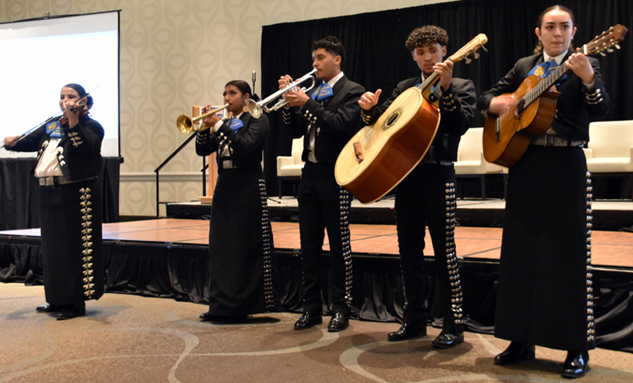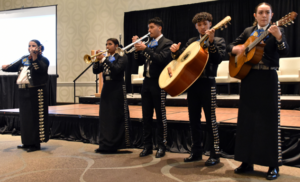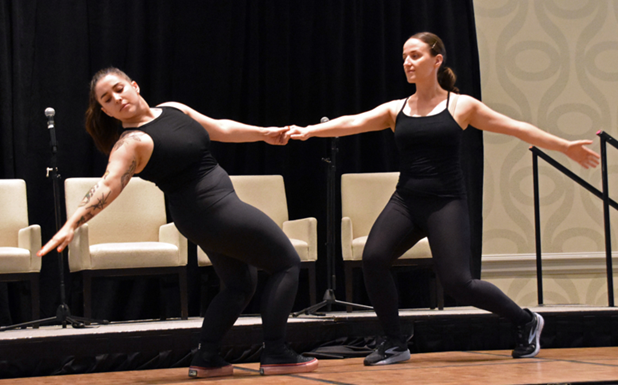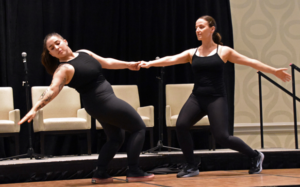 Special thanks to The Honorable RJ Berry for moderating the event and chairing UWNCNM's Public Policy committee.
LEARN MORE ABOUT OUR COLLEGE & CAREER READINESS INITIATIVES