A Decade of CH Mechanical: Building Communities and Nurturing Growth
This year marks an exciting milestone for CH Mechanical. After a decade of dedicated service, they proudly reflect on their journey from a humble three-person operation to a 50-person company making considerable impacts in the commercial construction sector across central and northern New Mexico.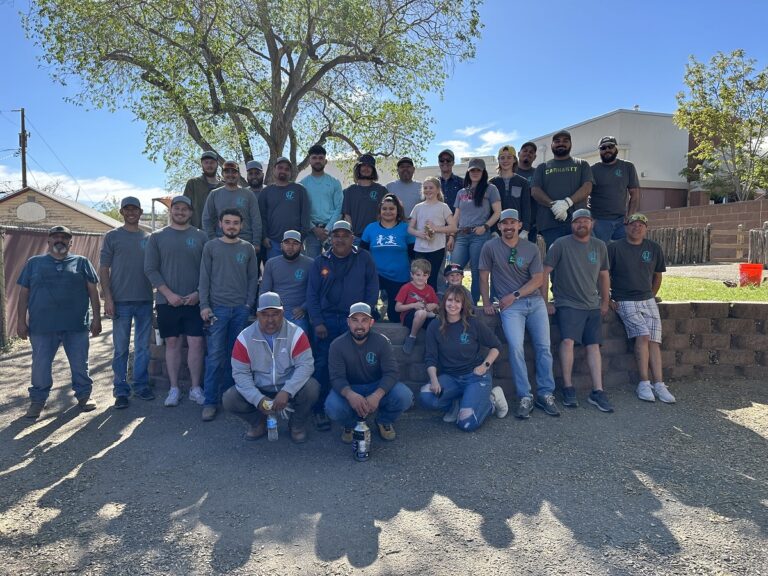 Born from the roots of the respected Hanna Plumbing & Heating (established in 1952), CH Mechanical took its first steps as an "open" shop (non-union) venture in 2013. Their steady growth over the past decade is a testament to the resilient dedication of the team and the strength of their vision.
At the heart of CH Mechanical lies a deep-seated commitment to social responsibility. This commitment involves providing gainful employment opportunities for New Mexican workers, supporting their families, and uplifting their communities. The alignment with like-minded general contractors allows them to participate in projects that benefit New Mexicans at all levels. As they move forward, their goal is to increase volunteer efforts yearly to create a more prosperous and inclusive society.
CH Mechanical's recent project with Cuidando Los Niños, whose mission is to break the cycle of homelessness for children and families, was a memorable experience for their team. 
This effort was facilitated by UWNCNM Corporate Engagement Manager Stephanie Santillanes who manages UWNCNM's Shared Purpose effort. This endeavor focused on creating a transformational relationship while providing guidance and support in implementing social responsibility initiatives.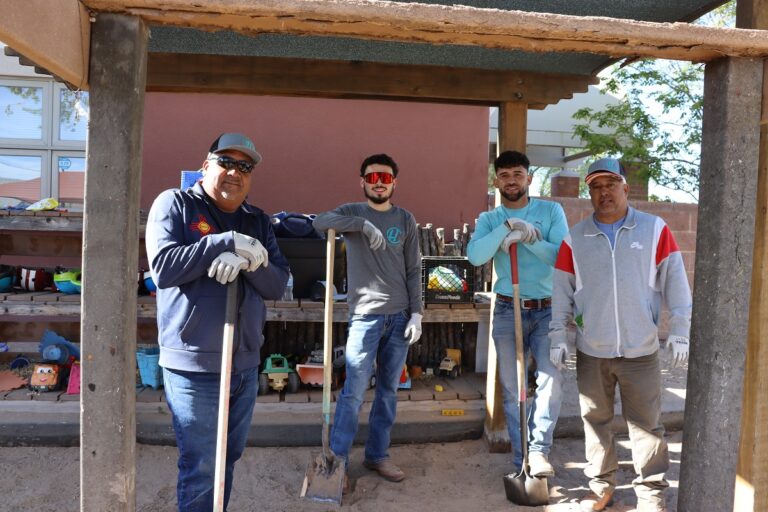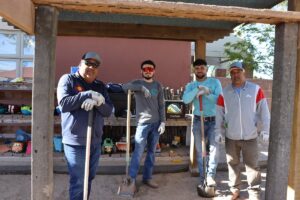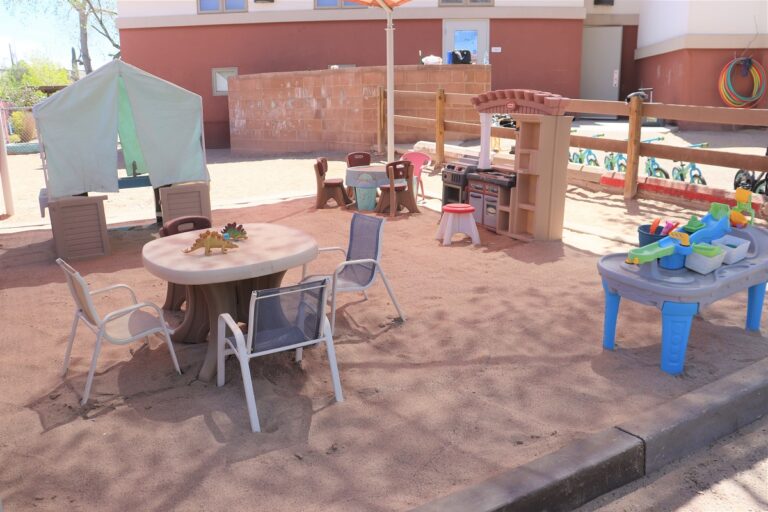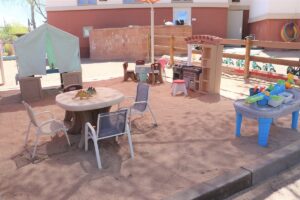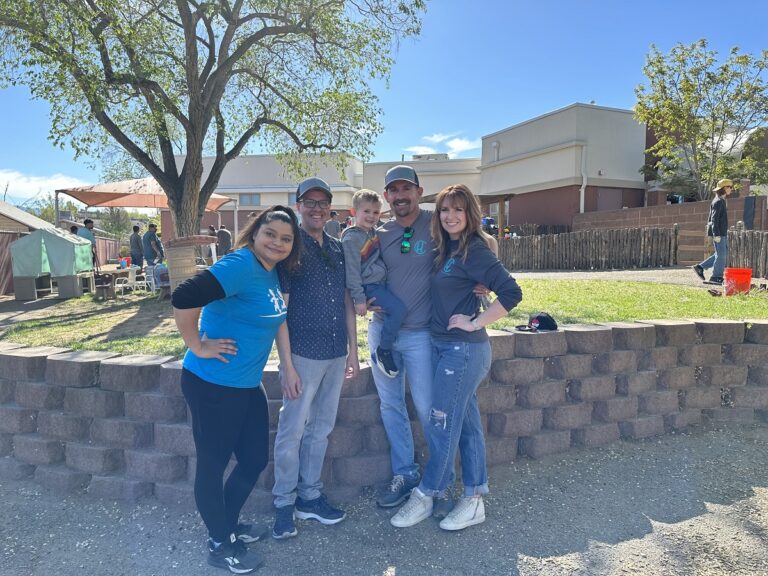 This project was the first of its kind. CH Mechanical purchased and laid out new sand at the Cuidando Los Niños playground. The center is well aware that outdoor playtime is the best part of the day for the children they serve.
Jeff Hoehn, the Executive Director of Cuidando Los Niños said, "Many children do not have access to other outdoor spaces, so our playgrounds are essential to their physical and cognitive development. The sandboxes, prior to the project with CH Mechanical, were filled with construction sand and were not safe for use. Over the years, the sand accumulated goat heads and other debris and needed to be replaced. While we are a small organization, CH Mechanical provided the manpower, materials, and expertise to replace the old sand with clean playground sand, even going above and beyond to help prep the preschool garden beds for planting. Because of CH Mechanical, the kids are receiving the playtime experience they deserve and have a better place to run, jump, explore, and imagine."
United Way's Shared Purpose effort is a fantastic way to bring together businesses and nonprofit organizations to work towards meaningful and sustainable change in the community. Stephanie's work is critical to the success of this effort, as she builds relationships to foster collaboration, communication, and trust in this process. She has significantly enhanced the accessibility of collaboration by facilitating connections between our community and local business partners who are eager to bring about meaningful change.
Whether it's obtaining playground sand or flu care kits, we can confidently rely on the Shared Purpose business community to provide unwavering support as we strive to break the cycle of homelessness for children and families.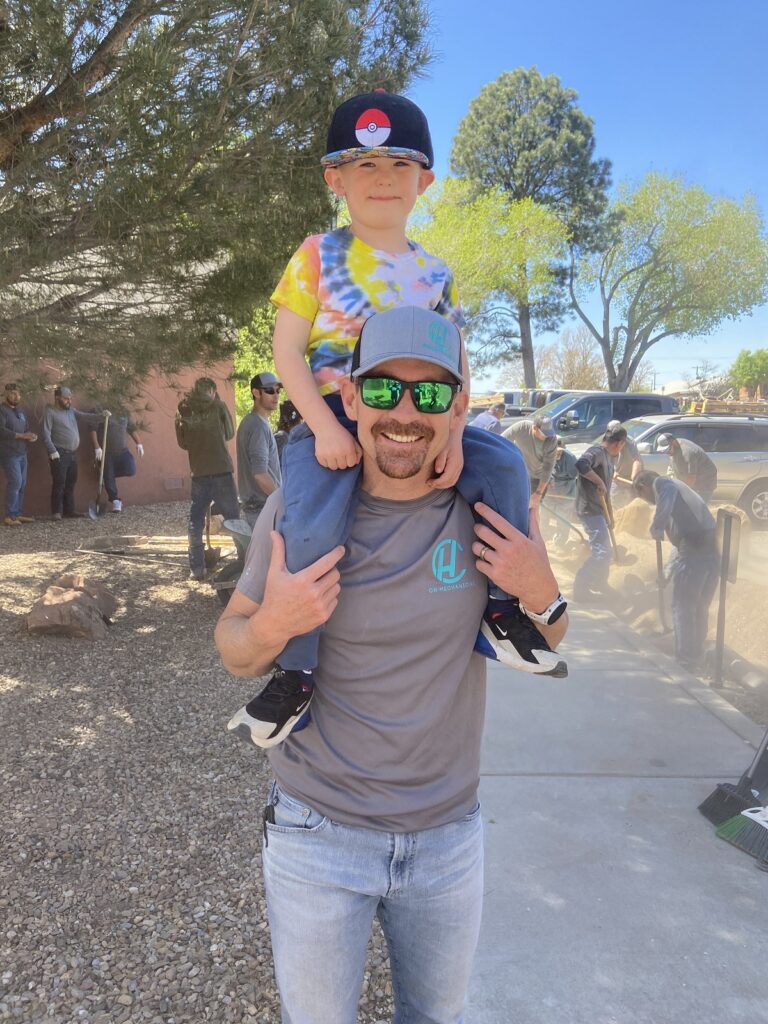 "As CH Mechanical looks ahead, we are committed to building on the legacy we've established over the past decade. We will continue to grow, not just as a construction company and as a cornerstone of our community, building infrastructure, nurturing relationships, and helping create a better New Mexico for all. Since we are in construction, seeing something we help build will always make us smile. I want to make projects like these an annual tradition moving forward." – Cody Hanna, President of CH Mechanical.