We are now United Way of North Central new Mexico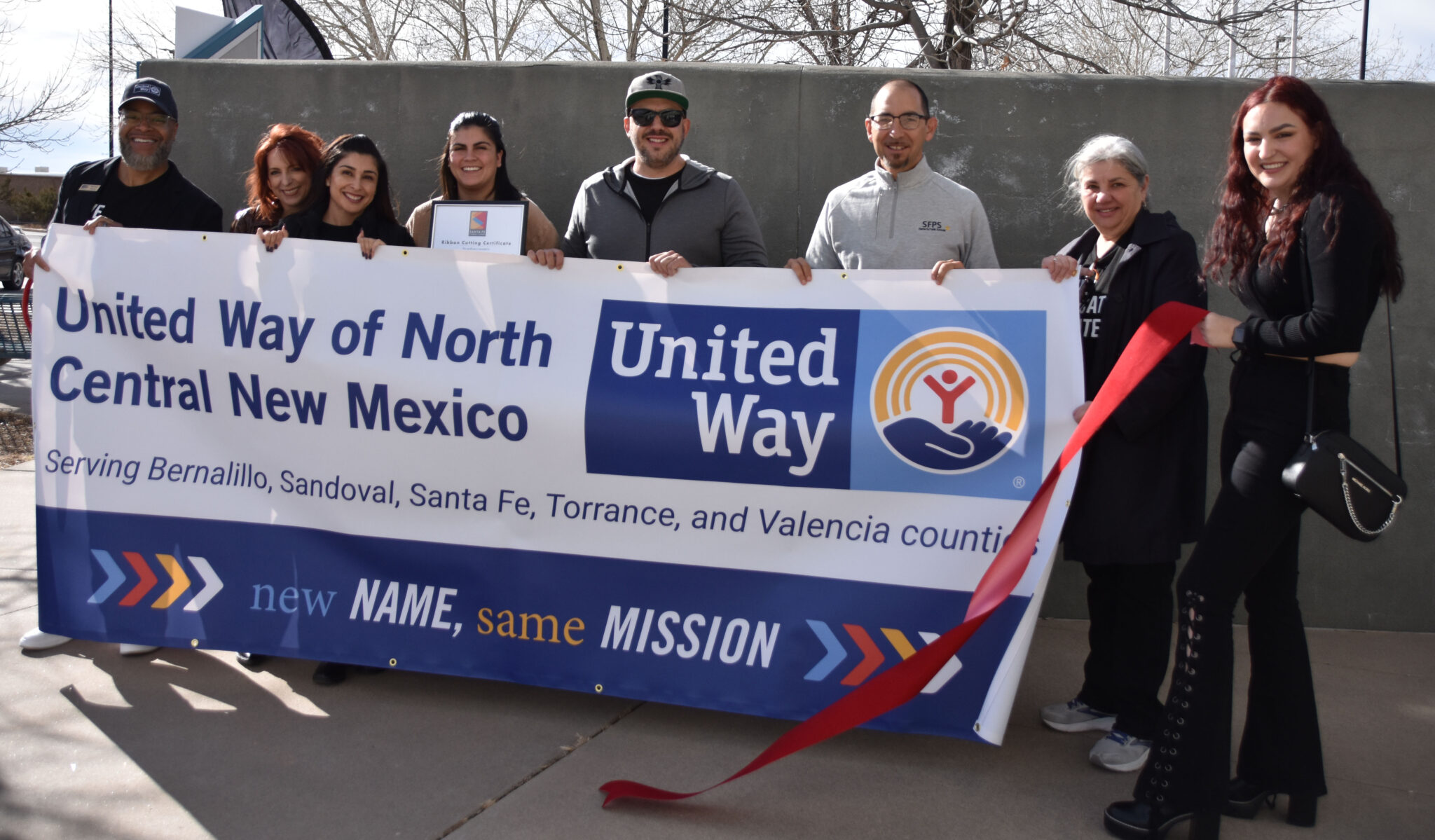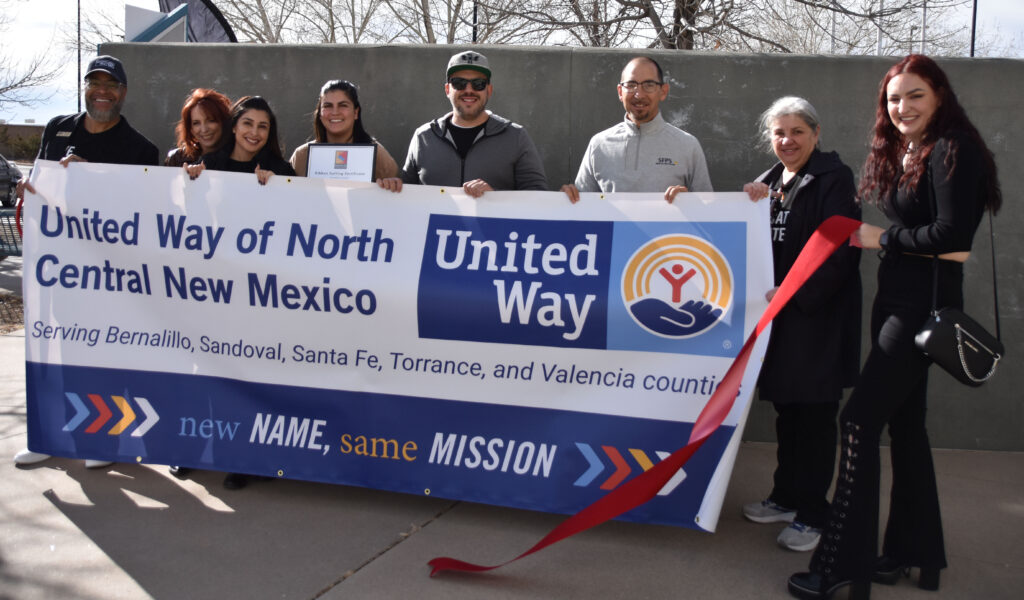 United Way of Central New Mexico is now United Way of North Central New Mexico (UWNCNM). The new name was announced at our January 2023 community event in Santa Fe. The new name reflects UWNCNM's responsiveness to the community of Santa Fe County, which became part of the organization's service area in 2021.
UWNCNM serves people in five counties (the four counties in addition to Santa Fe are Bernalillo, Sandoval, Torrance and Valencia) to create educational opportunities and help families build resiliency. A committee comprised of representatives of Santa Fe and United Way devoted a year to conversations to help identify gaps in services, build connections and collaborate with the nonprofit community, and to strengthen relationships with the business and philanthropic community in the county.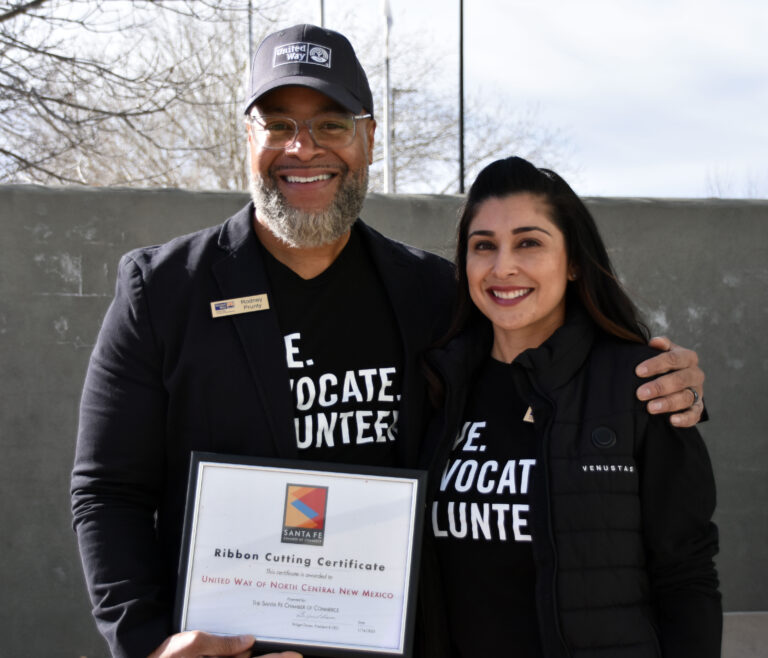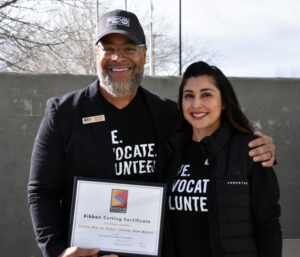 "Our new name demonstrates our commitment to the region and all the people we serve," says Rodney Prunty, President and CEO of UWNCNM. "Our presence and ability to serve our communities means that more of our neighbors will have a chance to build a life that supports their aspirations."
In July 2022, $400,000 was awarded to 20 nonprofit organizations in Santa Fe County. The grants were made possible by a gift to UWCNM by philanthropist MacKenzie Scott. The unrestricted funding to nonprofits will further their ability to address community needs and to help them build their capacity to strengthen their programs and services. The grant applications were reviewed by a panel of volunteers from Santa Fe.
In addition to grants, UWNCNM operates, in partnership with the City and County of Santa Fe, 211 + CONNECT, an information and referral helpline that provides referrals for navigation services. 211 served 424 callers; 414 were referred to services or Santa Fe CONNECT. The top requests for help were for rent assistance, utility assistance and homeless shelters.
There were two Tax Help New Mexico sites in Santa Fe that offered free tax preparation to eligible people in Santa Fe in 2022. Tax Help volunteers prepared 451 returns and $413,948 was returned to Santa Fe County. The average return amount was $1,156.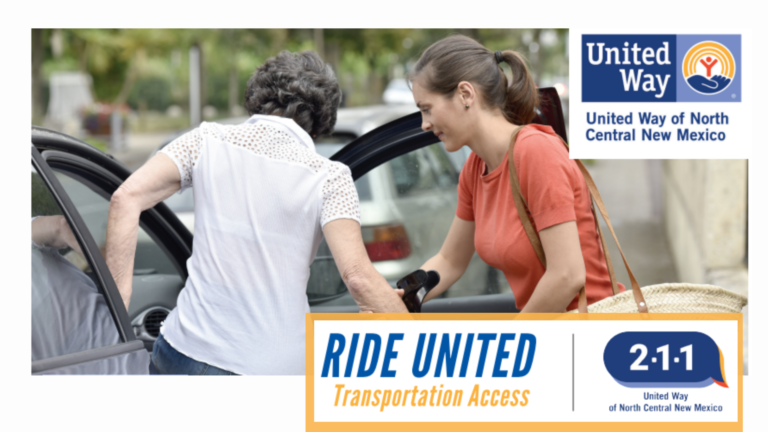 Ride United is a new service in Santa Fe County that provides free transportation for those who need to get to a doctor's appointment, a job interview, a child's school function, and more. Ride United will launch in early 2023 and will provide 1,000 rides (partially funded by Molina Healthcare) that are arranged through Lyft. Rides can be requested by calling 211; no documentation is required.
During the 2021 annual campaign, UWNCNM raised $15,161,750 and, in July 2022, awarded $2,044,633.33 in grants to 57 health and human service agencies in four counties as a result of its annual Community Investment process to foster stronger communities. In addition to grants, UWNCNM distributed donations in the amount of $8,575,538 to more than 11,315 nonprofits and their programs per donor-designated requests.
UWNCNM has also invested $1,465,827 in its impact initiatives and services: Rising Together, 211 information and referral service, Family Advocacy Center, and Tax Help New Mexico.