UWCNM Awards $2 Million in Grants to 57 Organizations and $400,00 to 20 Nonprofits in Santa Fe County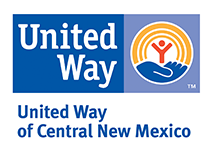 United Way of Central New Mexico (UWCNM) has awarded $2,044,633.33 in grants to 57 health and human service agencies in four counties as a result of its annual Community Investment process to foster stronger communities. In addition, $400,000 was awarded to 20 nonprofit organizations in Santa Fe County. 
The 2022-2023 grantees focus their efforts on family stability and improving education; providing food, medical, and housing, including emergency needs; and enabling agencies to increase their capacity with staff development and professional training, data systems, convening and/or collaborative support, and community organizing.  
"Thousands of donors to United Way have made these investments possible," says Rodney Prunty, President and CEO of UWCNM. "By supporting nonprofit organizations serving our communities, more of our neighbors have a chance to build a life that fosters positive outcomes." 
The Community Investment grants for family stability and educational attainment in Bernalillo, Sandoval, Torrance, and Valencia counties are all for three years, ensuring that programs will be sustained through 2025. The Community Resilience and Capacity Building grants are for one year. 
The grants will support:  
Family stability and educational attainment: $1,238,825.42   
Community Resilience (basic needs): $592,960 
Capacity Building: $212,84.91 
During the 2021 annual campaign, UWCNM raised $14,705,477. In addition to grants, UWCNM will distribute donations in the amount of $8,575,538 to more than 11,315 nonprofits and their programs per donor-designated requests.  
UWCNM has also invested $1,465,827 in its impact work which creates educational opportunities and helps families build resiliency through its initiatives and programs: Rising Together (formerly Mission: Families and Mission: Graduate), 211 information and referral service, Family Advocacy Center, and Tax Help New Mexico. 
UWCNM's four-county grant awards were informed by community volunteers who review agency financials and program grant applications, and then recommend grant awards based on available funding. The process is managed by UWCNM's Community Investment Team and volunteers, and the grant awards are ratified by UWCNM's Board.  
In Santa Fe, a gift to UWCNM by philanthropist MacKenzie Scott provided unrestricted funding to nonprofits to further their ability to address community needs and to help them build their capacity to strengthen their programs and services. The grant applications were reviewed by a panel of volunteers from Santa Fe. 
To learn more about UWCNM's efforts to fund programs that foster thriving families and an educated workforce, visit our Community Investment Grants page.