HPS Welcomes New Council Members - Summer 2023
Returning Council Member, Kristin Garcia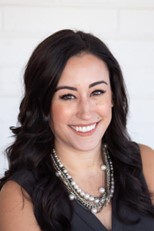 Kristin Garcia is thrilled to be rejoining the HPS Council. She became involved with HPS in 2019 serving as a Council Member and Grant Chair.
Kristin is a Senior Client Success Manager with Consumer51/Xynergy – a full service marketing and website development agency. Prior to this, she worked with Albuquerque entertainment and tech startup, Electric Playhouse as Marketing Director.
Kristin is an Albuquerque native and draws her passion for community and philanthropy from a background in the nonprofit sector specializing in development and marketing. She has extensive experience in fundraising, working locally with Special Olympics New Mexico, the YMCA of Central New Mexico, the National Institute of Flamenco, and the National Hispanic Cultural Center Foundation. Kristin is a board member for the American Advertising Federation's New Mexico chapter.
New Council Member, Angela Serrano de Rivera
Angela Serrano de Rivera is the Director of Business Strategy and Projects at New Mexico Gas Company, the largest gas company in New Mexico, focusing on the safe delivery of clean, affordable, and reliable energy.
Angela leads and directs strategic planning initiatives to create long term value opportunities for company growth with a focus on safety, developing people, best in class customer service, and leading the energy transition to a low carbon energy economy with a focus on Hydrogen.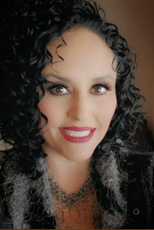 Angela has a proven record of expedient problem solving and opportunity capitalization. She has published several industry articles; developed, implemented, and managed significant regulatory programs; and has received several industry awards, including "New Mexico Women of Technology"  and was named one of Albuquerque's "Top Forty Professionals under 40" by Albuquerque Business First. She is an active member of the American Gas Association and the Western Energy Institute, an Academy of CAGE member for New Mexico State University, and on the Executive Board of Directors for the Albuquerque Hispano Chamber of Commerce, New Mexico Technology Council, and the Hispano Philanthropic Society of United Way of North Central New Mexico.
Angela received her Bachelor of Science degree in Civil Engineering from New Mexico State University and a minor in Environmental Engineering from the University of British Columbia in Vancouver, BC, Canada.
New Council Member, Jessica Castellanos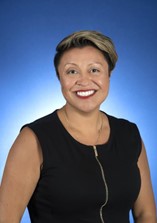 Jessica Castellanos serves as a Client & Community Relations Director for PNC Bank in New Mexico.
In her role, Jessica is the market leader for philanthropic activities and community engagement in the state, developing community partnerships that align with PNC's focal areas.
Jessica relocated from the Midwest, and previously served as the leader of Community Relations for multiple professional sports organizations. She has over 20 years of deep community engagement experience at the nonprofit, quasi-governmental and corporate levels as a convener, connector and master curator of partnerships.
Jessica received a Bachelor of Science degree from Indiana University.
New Council Member, Jason Lujan
Born and raised in Southwestern Albuquerque, Jason is a multi-generational New Mexican. Jason currently serves as a Maintenance Operations Commander in the U.S. Air Force and has a background in public service, working for the U.S. Forest Service, the U.S. Fish and Wildlife Service, and the National Nuclear Security Administration. Jason also serves as a member of various military organizations and councils in the federal government.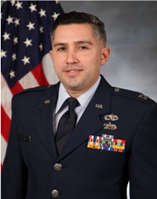 Jason attended public school in Albuquerque, and later received an undergraduate degree from the University of New Mexico in Political Science and a graduate degree from UNM as well in Public Administration and Public Management.