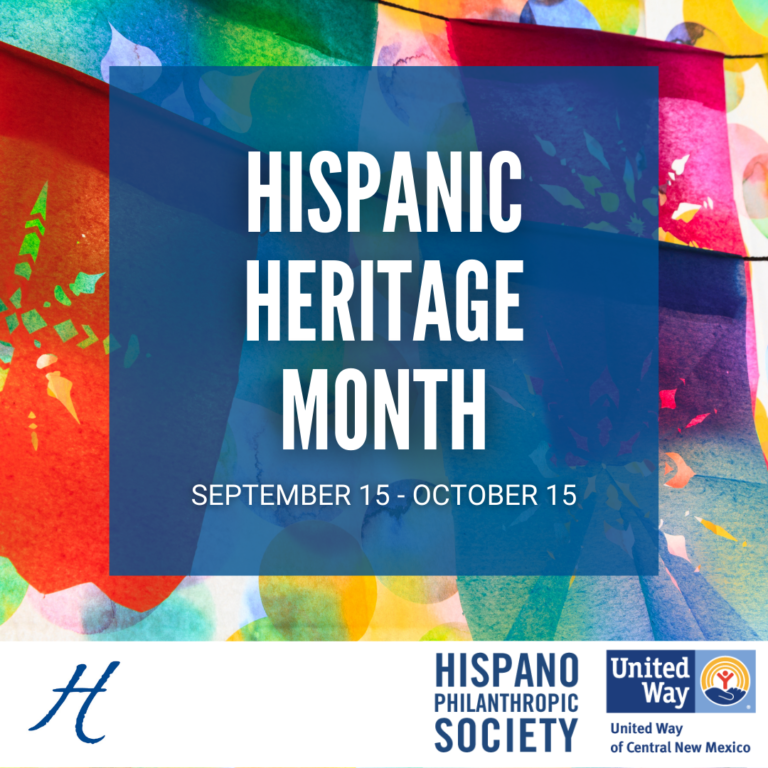 UWCNM celebrates Hispanic Heritage Month from September 15 – October 15. This time is intended to recognize the contributions and influences that Hispanic Americans have made to the history, culture, and achievements of the United States.
In 2022, the Hispano Philanthropic Society (HPS) celebrated local leaders, HPS Council Members, and HPS Members through United Way's social media. Here are some HPS members who continue to contribute to our community in a positive way!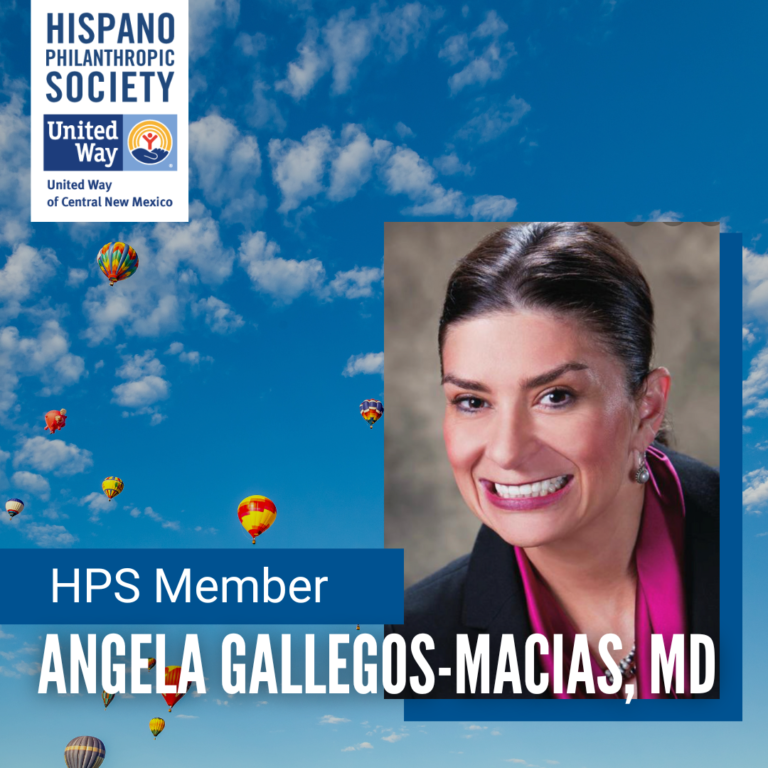 Born and raised in New Mexico, the notion of community has always been a central premise for Angela Gallegos-Macias. She recognized from an early age that it is the cohesive members of a community that, when aligned, can make the difference for positive change.
Angela Gallegos-Macias has always strived for excellence, equity and the ability to bring all voices to the center to be represented. Angela Gallegos-Macias is a board-certified family medicine physician who serves as the Medical Director of the PMG Las Estancias Primary Care Clinic and the Assistant Medical Director for primary care — Presbyterian Medical Group. She received her bachelor's degree in psychobiology from Occidental College in Los Angeles, California. She earned her medical degree from the University of New Mexico School of Medicine.
As a family and community physician, Angela Gallegos-Macias has provided primary care to patients of all ages in Albuquerque's South Valley since 2007. Her passion is practicing at the intersection of chronic disease management and preventive care while emphasizing the interplay of the social determinants of health. Innovation and being a vehicle for change drive her motivation and she thrives in the South Valley community creating a bridge to the patient-centered medical neighborhood, leveraging community partnerships to build a stronger, healthier and invested community. Angela's role models are her two teenage daughters and her mother as they remind her of the past and the future and keep her invested in her community with the desire to continue to give back.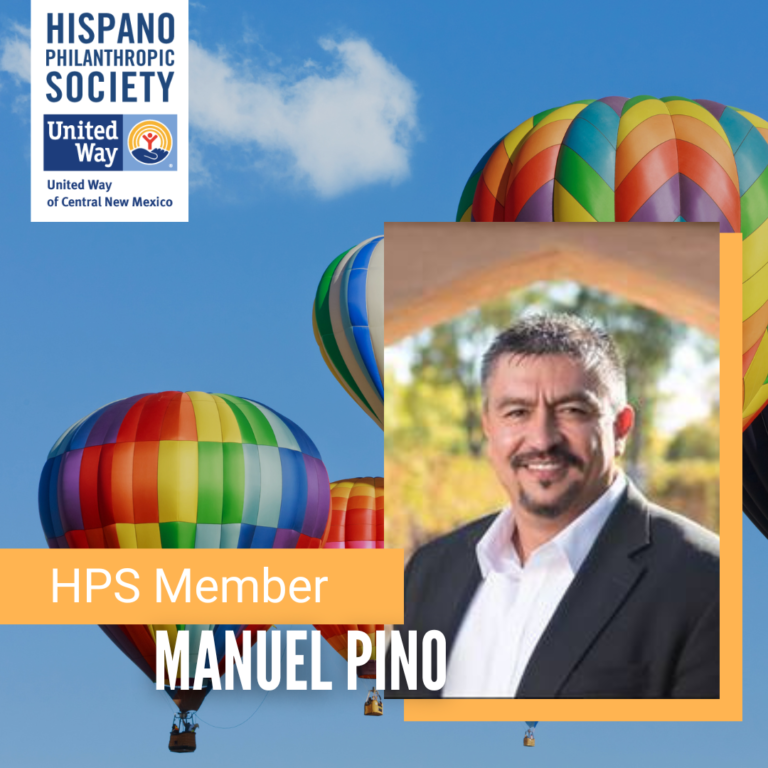 Growing up in Socorro, NM granted Manuel Pino the opportunity to gain an appreciation for his community, family and heritage. With an appreciation for the small-town community perspective, he strives to incorporate those principles into his daily interactions. He takes pride in appreciating and honoring his background and strives to continue to support others in their success and endeavors.
He has dedicated his career to healthcare and has worked for Presbyterian for 27 years. Throughout that time, he has worked in the capacity as an RN providing direct patient care and for the last 22 years has been in management. He currently serves in the capacity as Senior Director of Practice Operations for Primary Care which allows him the opportunity to strategically plan for primary care operations and growth potential while additionally overseeing the financial and operational sectors for the Southern Regional Primary Care sites within CDS. Manuel earned his BSN-RN from UNM and went on to pursue an Executive MBA from Anderson School of Management.
Manuel enjoys spending time with his family and nurturing and guiding his three children to take pride in their community and foster a social conscience of excellence and giving.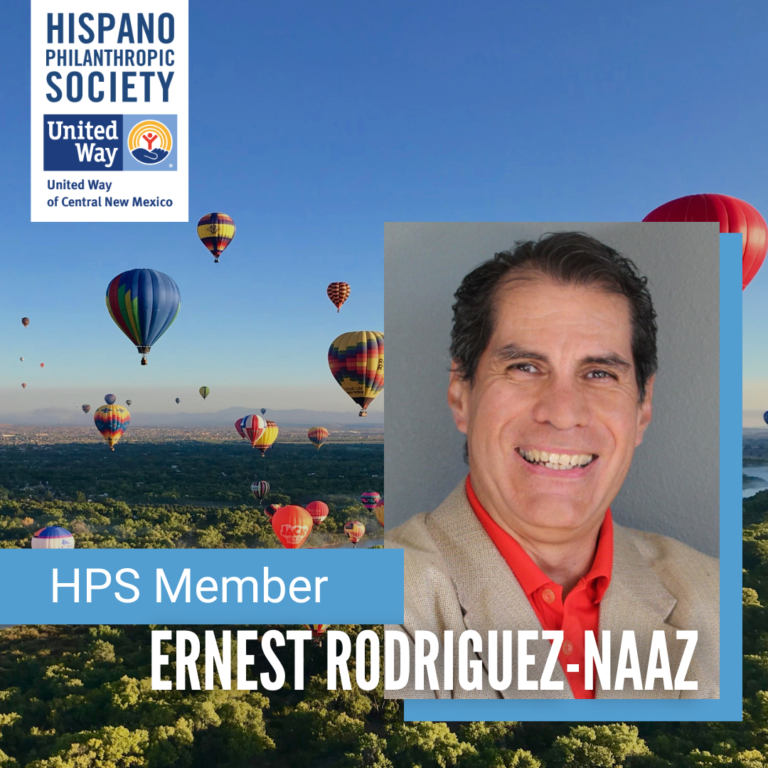 Ernest Rodriguez-Naaz has more than 20 years of management experience and has devoted his professional career to mission-driven organizations committed to service and public outreach.
He currently serves at the Vice President of Development for Adelante charged with raising financial resources for Adelante Development Center, Storehouse New Mexico, and New Mexico Aids Services.
Prior to Adelante Ernest served as the Resources Development Director at Samaritan Counseling Center where he was charged with providing leadership and support for all fundraising initiatives such as major gifts, grants management, estate planning, and event management including executing the annual Samaritan Counseling Center's Ethics in Business Awards Gala.
Before Samaritan he did stints at the ACLU of New Mexico, UNM Anderson School of Management/UNM Foundation, New Mexico Mortgage Finance Authority, City University of New York's Baruch College School of Public Affairs, New York Botanical Garden, and the Guggenheim Museum. While at UNM he was part of the team that helped to secure a 5-year $7.5 million major gift from the McKinnon Family. That gift sparked a capital campaign that led to the McKinnon Center for Management at the Anderson School.
During his time at New Mexico Mortgage Finance Authority, he implemented the 6th Biennial Governor's Housing Summit, with keynote speaker Henry Cisneros and a host of other government luminaries. Ernest was the first Baruch College student to win a $30k grant from the Clark Foundation to pursue graduate work in preparation for positions of leadership within the nonprofit and government sector. His work at the Center for Innovation and Leadership in Government at Baruch College's School of Public affairs, earned the Center a proclamation from City Council Speaker Gifford Miller. He is the recipient of the Aaron Zweifach Award for Public Administration and Management from Baruch College. Ernest is a graduate of the City University of New York's Baruch College with a Bachelor of Business Administration (BBA) in Public Administration and a Master of Public Administration (MPA) in Finance and Advanced Management from Columbia University.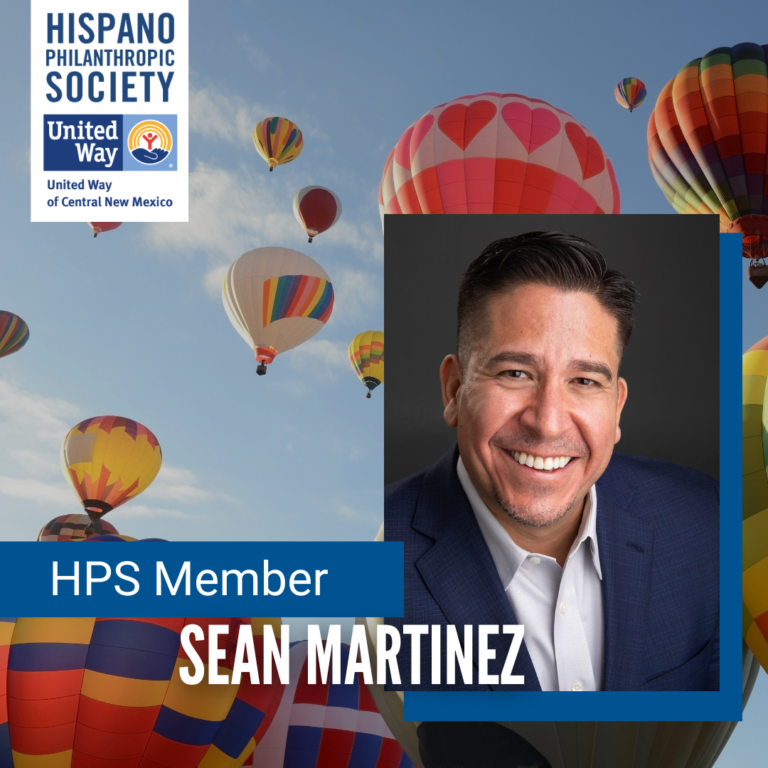 I am a native New Mexican born and raised in Farmington, NM. My family has been in northern New Mexico over 400 years and remain there today. We are a family of farmers in the Abiquiu region, and ranchers in the Cuba area. We still own acreage in both areas, used for farming and ranching. This rich history created my foundation in faith, tradition, and love for New Mexico. It also made me passionate about preserving our rich culture and language. My parents taught me and my sister Spanish and we were not allowed to speak English at home. I am extremely grateful for this as it has opened countless opportunities in both my personal and professional life. When speaking Spanish, I'm often asked when my parents or grandparents came to this country. When I explain we've been here for centuries, I often receive a puzzled look and the question is always how come we still speak Spanish. Preservation of our language is a testament to the uniqueness and perseverance of the New Mexico Hispanic culture.
After graduating high school, I pursued and received a degree in Financial Management from New Mexico State University. It was there I began my career in banking which led me to roles ranging from mortgages, consumer, and commercial banking.
Helping business owners achieve their goals and dreams is what motivates me daily. This includes seeing a business move into a new building or purchase a new piece of equipment to increase productivity. Assisting a long-time employee purchase a business from a retiring owner or venturing out on their own is truly inspiring.
I am actively involved in my local parish, as faith is a fundamental part of my life. Attending sporting events and school functions of numerous nieces, nephews, and godchildren keeps me young and very busy! I also love traveling and learning about different cultures, Rome is on my short bucket list, while the rest of the world is a close second.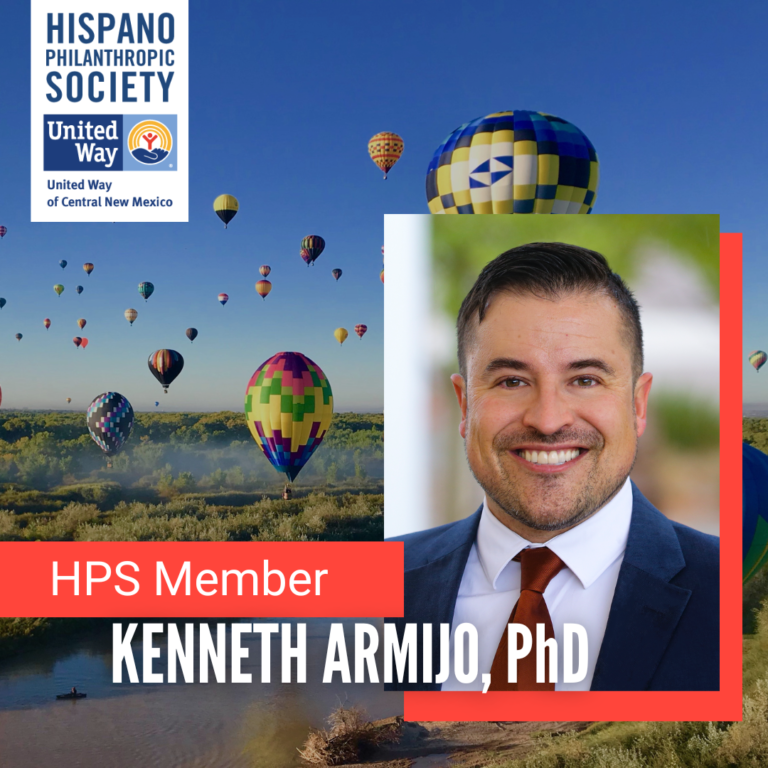 Dr. Kenneth Armijo is a Systems Engineer who leads molten salt and molten alkali metals R&D at the National Solar Thermal Test Facility (NSTTF). His research interests are in alternative energy technologies and sustainability, as they pertain to scientific and technological innovation, business and policy. Dr. Armijo holds a Ph.D. in Mechanical Engineering from the University of California, Berkeley with minors in Energy and Resources, and business credentials in Management of Technology from Berkeley's Haas School of Business. Dr. Armijo also received a Master's in Science in Mechanical Engineering from U.C. Berkeley. Presently, Dr. Armijo's research in concentrating solar power (CSP) consists of system design for high-temperature (>720 °C) thermodynamic and commercial R&D systems, employing ternary chloride molten salts and alkali metals (sodium) as the heat transfer fluid. He is the test site Principal Investigator (PI) for the U.S. Dept. of Energy (D.O.E.) Gen 3 Liquid-Pathway project, currently led by NREL. His research has also consisted of electric grids and electrical systems, water desalination and falling particles for centralized concentrating solar receivers and solar reactors for industrial process heat applications and climate change mitigation technologies. He also leads research activities pertaining to solar Stirling Engine applications as well as for solar reactor R&D and high-flux materials characterization. Dr. Armijo also serves as a lead Test Director for high-temperature materials research for Aerospace applications, such as space probes, Re-Entry and Hypersonic vehicles.
In addition to CSP, his research also includes, and has included Photovoltaics (PV) and Distributed Energy Technologies investigations pertaining to spectral derates phenomena of single, and multijunction devices, arc-fault plasma reliability physics, thermal phenomena of PV technologies and inverter/power electronics reliability research. His arc-fault analytical and experimental work also spans applications in nuclear energy as well as other high-voltage/high-current DC power reliability applications that promote higher efficient power systems. Here, he is recognized for work in the development of U.S. and international arc-fault detection and mitigation codes and standards. His CSP and PV work addresses his vision for a more economic and sustainable future, both locally and globally.
He currently holds multiple patents on a broad range of technologies; has over fifty publications and has had three startup companies in wireless infant/elderly health monitoring systems, solar water heating technologies and in organic sustainable agriculture. His research has previously received national attention for innovation in features published on CNN, Scripps, Discovery Magazine and PBS, among others. He was also recently Nationally recognized for his professional achievement as Great Minds in STEM (GMiS), Hispanic Engineer National Achievement Awards Conference (HENAAC) award winner, as well as receiving a National Innovator of the Year award from the Society of Hispanic Professional Engineers (SHPE), which was recently featured Technica magazine. Dr. Armijo is a proud native New Mexican who has provided technology development assistance through the New Mexico Small Business Assistance (NMSBA) program and is an active participant in Lab-to-Venture initiatives to help small businesses innovate to become successful. Kenneth continues to give back to his community through various organizations to help improve the opportunities for students from underprivileged backgrounds to have a chance at success, and in some cases break the cycle of poverty and struggle, which Kenneth and his family had previously had to face. In addition to his work in renewable energy, which impacts equity issues felt by the Hispanic community, Kenneth continues his work in education outreach as a means of improving the lives of so many that too could use the same helping hand that he received when he was younger, which continues to provide strong mentorship and resources to promote not just progress in science and engineering but in the lively hood of all Hispanics. He continues to use his scholarship and research experiences to facilitate a variety of STEM outreach programs for students and parents in both English and Spanish, both locally and nationally. These programs, which include SNL's MANOS and Noche de Ciencias programs, as well as UNM diversity programs has impacts over 1,000 students and parents annually for education levels K-PhD. Also, in his free time, he provides business operation support to his family's organic chile farm in central New Mexico.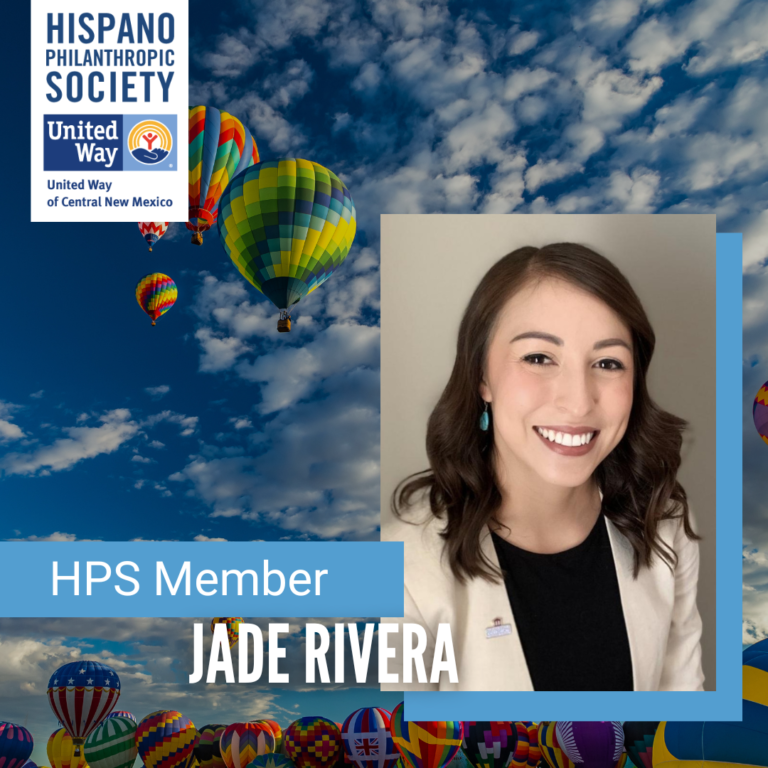 Jade Rivera is a native New Mexican, and proud product of public education.
Ms. Rivera has a solidified commitment to education as a former middle school math teacher and policy administrator for the NM Public Education Department. In 2018 Ms. Rivera founded and opened the doors of Albuquerque Collegiate Charter School, a high-expectations, high-supports public charter school located in Albuquerque's South Valley. Since its opening, Ms. Rivera and her team have led Albuquerque Collegiate scholars to perform in the top 1% of elementary schools in the state. Ms. Rivera holds a B.A. from the University of New Mexico and a M.Ed in Elementary Education from the University of Nevada, Las Vegas. Jade enjoys volunteering with various non-profit organizations around Albuquerque, attending sporting events, and playing golf.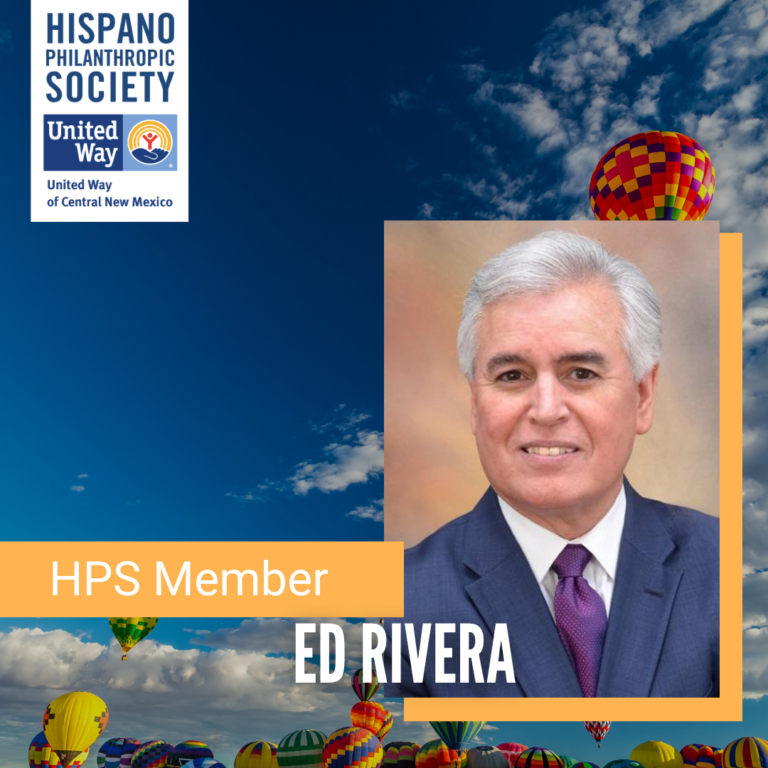 Ed Rivera served as the President and CEO of United Way of Central New Mexico (UWCNM) from 2009 to 2019. UWCNM is recognized for leading measured community impact initiatives in a comprehensive donor engagement and response model.
Mr. Rivera stewarded UWCNM through a community-based strategic planning process, guided the evolution of a community-wide collaborative education support initiative, Mission: Graduate, and developed a process to establish a Community Impact Agenda that further refines UWCNM's ability to meet its mission. Included in the Board approved Impact Agenda is a second community-wide collaboration, Mission: Families, an initiative with a comprehensive prevention and early intervention focus.
Ed has significant nonprofit leadership experience. Prior to joining UWCNM, Ed was a Principal with Kittleman and Associates, a leader in nonprofit leadership resources, where he consulted with nonprofit organizations and associations throughout the United States. Previous to his work at Kittleman, Ed served as the founding President of the Cancer Treatment Research Foundation (now known as Gateway for Cancer Research), a national organization pioneering translational and nutritional research in oncology.
Earlier in his career, he served the national United Way network in numerous capacities. In addition to CEO positions in Boulder, Colorado; Corpus Christi, Texas; and San Jose, California, Ed served as Senior Vice President and Acting President for the United Way of Metropolitan Chicago. Local United Way campaigns raised more than $800 million under Ed's executive leadership.
Ed serves on the Boards of the National Hispanic Cultural Center Foundation and United Way NEXT. He has served the United Way National Professional Council, New Mexico United Way State Association and participated in local community groups including Mission: Graduate Vision Council, Mission: Families Vision Council, UNM College of Education Friends' Board, Albuquerque Public Schools Superintendent's Business Advisory Committee, Daniels Fund Scholarship and Ethics Initiatives, Head Judge for the 2017 Daniels Fund Ethics Consortium Case Competition, Hispano Philanthropic Society Co-Founder, Ethics in Business, Rotary and others.
Mr. Rivera is a graduate of Colorado College and completed an executive leadership program at Santa Clara University and an executive marketing program at Northwestern University.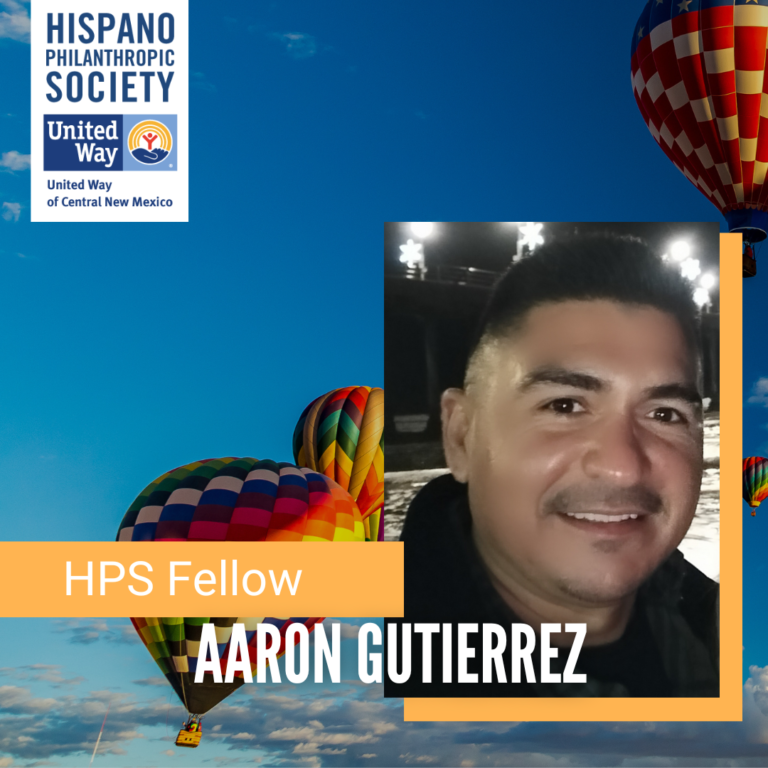 Aaron Gutierrez is currently attending UNM working on completing his undergraduate in Construction Management and plans to pursue his master's once he earns his BA. Aaron recently graduated with Honors from CNM with an associate of science in Construction Management, a project management certification, a construction scheduling & estimating certification, he recently passed the state GB-98 general contractors exam, and accomplished all of this while working 40+ hours per week as a Construction Project manger for a local construction company in Albuquerque. Aaron's passion to accelerate his Hispanic community recently lead him to join HPS as one of only two young Hispanics that were selected for HPS's newly created fellows' program. Aaron is extremely honored to have been selected for the HPS fellowship and intends to use his HPS membership to establish working relationships throughout Albuquerque and New Mexico that will help HPS to accelerate Hispanic growth and promote equal opportunities for all Hispanic Communities in New Mexico.