UWNCNM 2023 Grant Process is Open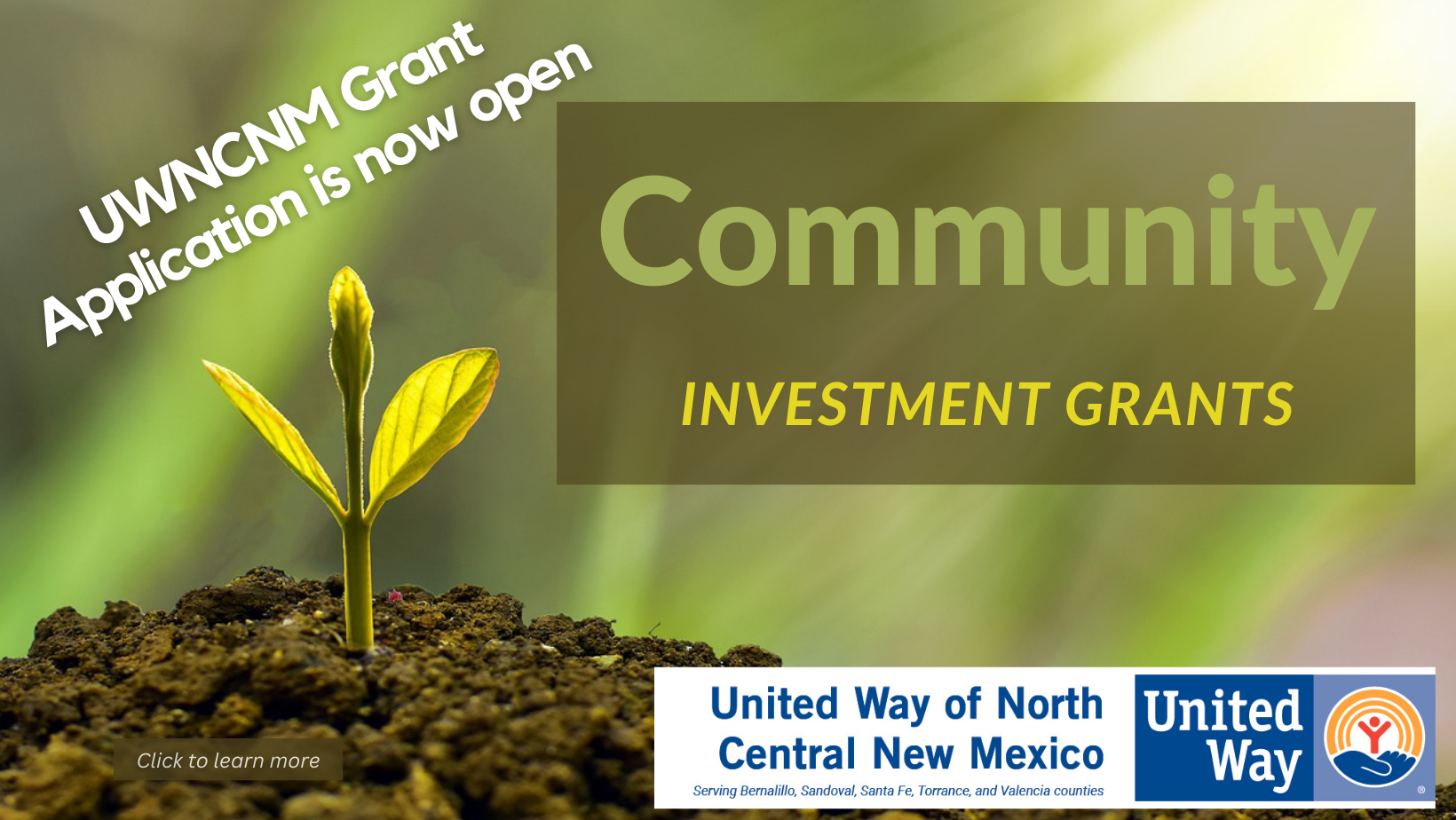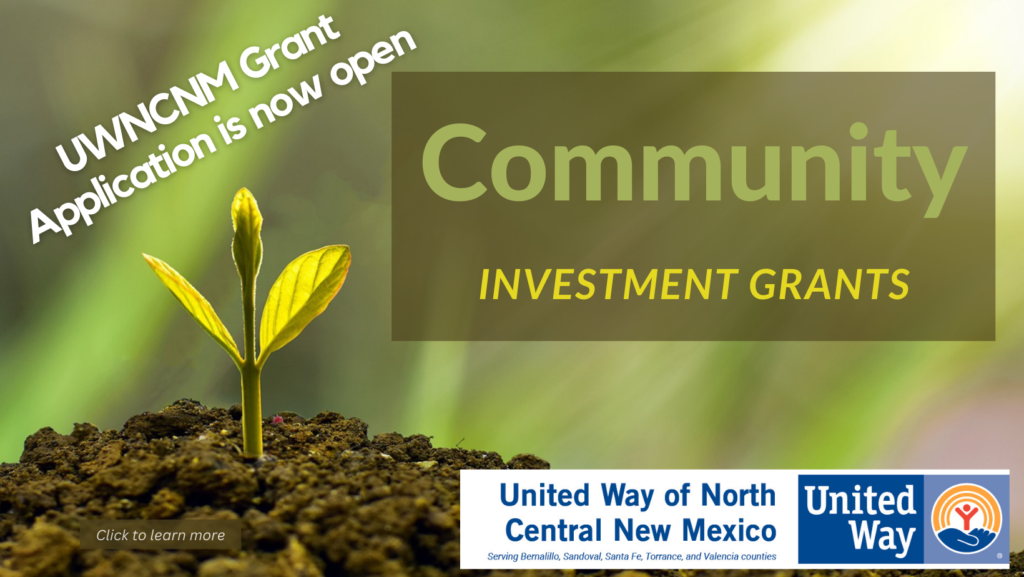 United Way of North Central New Mexico (UWNCNM) has begun accepting applications for the Community Investment Grant Fund. The application process closes on March 24 and the awards are funded starting in July of 2023.  
Nonprofits in central New Mexico can seek support in three areas: 
Impact:

Support for the work of programs that align with UWNCNM's Impact Priorities. These grants are funded for three years (contingent on UWNCNM funds).

 

Basic Needs:

Provides short-term, limited support to the most vulnerable individuals and families.

 

Capacity Building:

One-time projects to improve agency's effectiveness and help it carry out its mission more effectively. Activities outlined in Capacity Building proposals must improve the program or agency's effectiveness to carry out its mission more effectively.

 
"Our journey toward Trust-Based Philanthropy has resulted in some changes," said Valerie Ingram, Chief Impact Officer for UWNCNM. "Changes this year include offering general operating dollar awards for Impact and Basic Needs grants to fund overall agency outcomes, simplifying our grant application, requiring a Financial Standards Review (FSR) only for agencies selected for award, and utilizing grant review panels that include both staff and individuals with direct and lived experience, as well as community members." 
To apply, organizations must qualify; they should: 
be certified by the IRS as a 501(c)(3) nonprofit organization

 

provide health and human services in one or more of the four central New Mexico counties: Bernalillo, Sandoval, Torrance and Valencia

 

be in good standing with the New Mexico Attorney General's office and the New Mexico Secretary of State

 

demonstrate financial sustainability through UWNCNM Financial Standards Review

 
Applications will be accepted until 4 p.m. on March 24; grants will be announced in June 2023. For more information, visit our Community Investment Grants page.