A critical service that connects the community to vital resources.
Free to people in need of help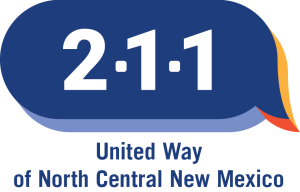 Whether someone needs access to help for basic needs, mental health, senior services or family crises, 211 is there to help. The hotline provides connections to local services and resources for free. We provide free referrals to health and human services, government agencies, and community-based organizations.
Call 211 or find local services and resources for free on our database
Reach us direct at (505) 245-1735 for callers using a voice over IP number including Google Voice
CONNECT WITH AN INFORMED REPRESENTATIVE
Resources for food, clothing, shelter and rent assistance
PHYSICAL AND MENTAL HEALTH
Resources for counseling, crisis intervention, children's health and insurance
SENIOR AND DISABILITY SERVICES
Meals on Wheels, adult day and respite care, transportation
CHILDREN, YOUTH AND FAMILY
Childcare, Head Start, at-risk youth, mentoring and education-based programs
ABUSE, NEGLECT AND SEXUAL ASSAULT
Domestic violence shelters, victim support, protective services